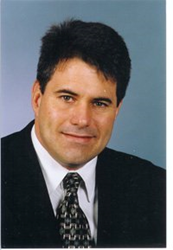 Orlando, FL (PRWEB) February 27, 2014
Ringing in the ears is a hearing condition which impacts an estimated fifty million Americans somewhere between 60 and 75 years of age. The main characteristic of tinnitus, which generally strikes more men than women, is hearing sounds that no one else is able to hear. Tinnitus is generally not viewed as a disease in itself but an indicator of something else taking place in one or maybe more of the four areas of the auditory system - the outer ear, the middle ear, the inner ear, and the brain. Although it is not a type of loss of hearing by itself, it can be related to other types of either conductive or sensorineural hearing loss. In addition, since tinnitus fills the ears with a sustained base level of ever-present sound, it brings down the absolute threshold of hearing and makes it more challenging to hear faint sounds "over" the constant buzzing or ringing.
The audiologists at Harmony Hearing Centers of America in Orlando are constantly investigating new tinnitus treatment options to make them locally available. Since many of these therapies are fairly new, individuals who've lived with tinnitus for many years are often unaware that new treatments have been introduced. Being able to offer the most current tinnitus treatments locally in Orlando is a source of pride for the audiologists at Harmony Hearing Centers of America. To better disseminate tinnitus therapy information they've compiled a list of tinnitus treatments on their website and often blog about new breakthroughs in the field of tinnitus research. Readers looking for further information on the treatment options listed below are encouraged to visit the website at http://fixmyhearing.com or call for an appointment.
Hearing aids. People with tinnitus generally also have some level of hearing loss. Hearing aids create a dual benefit of improving hearing and masking the tinnitus. Tinnitus sufferers using hearing aids commonly report partial or complete relief of tinnitus symptoms.
Counseling and Relaxation. Being able to relax is extremely helpful if the ringing in your ears irritates you. Stress makes tinnitus feel worse. People with tinnitus may experience depression, anxiety and other psychological problems for which counseling is applicable.
Drug Therapies. A number of tinnitus sufferers experience anxiety and other strong emotional responses to their tinnitus. Selected drug treatments may provide relief from these emotional reactions and offer some relief from the ringing in the ears.
Maskers. Tinnitus maskers are tiny electronics that look like hearing aids and are adjusted to generate sound that cover up the tinnitus. Tinnitus maskers are an excellent option for many individuals, providing relief from the tinnitus. The downside is that they have been known to affect understanding of speech.
About Dr. Al Turri, Au.D.
Dr. Al Turri is founder and director of Harmony Hearing Centers of America. Dr. Turri graduated from the University of South Florida with a degree in social sciences with the intent of becoming a speech pathologist. As a graduate student at University of South Florida he discovered a love for audiology and completed his Master of Science degree in Audiology in 2001. He went on to complete his Doctor of Audiology (Au.D) degress at School of Audiology at the Pennsylvania College of Optometry. In addition to operating the five Harmony Hearing Centers of America locations, Dr. Turri really enjoys working with individual patients to address their hearing, tinnitus and balance needs.
About Harmony Hearing Centers of America:
Harmony Hearing Centers of America, has five locations across Orlando and the surrounding Florida communities of Altamonte Springs, Clermont and Winter Park. The company and its professional staff focus on improve each individual patient's quality of life through better hearing. Harmony Hearing Centers of America carries a full selection of hearing aids and assistive listening devices, including new, invisible hearing aid styles and digital models with advanced features, in order to meet each customer's specific hearing needs.
Contact Us:
Dr. Al Turri
fixmyhearing.com
Harmony Hearing Centers of America
2601 Delaney Ave
Orlando, FL 32806
(407) 329-4885
Harmony Hearing Centers of America
715 Douglas Ave
Altamonte Springs, FL 32714
(321) 441-9556
Harmony Hearing Centers of America
4331 S. Highway 27
Clermont, FL 34711
(352) 729-3377
Harmony Hearing Centers of America
2431 Aloma Ave Ste 102
Winter Park, FL 32792
(407) 278-4987
Harmony Hearing Centers of America
7009 Dr. Phillips Blvd.
Ste 140
Orlando FL 32819
(407) 965-3086