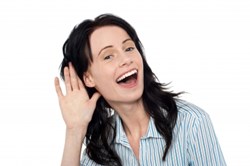 The all-natural ingredients that are used inside of the marketed sprays by this company have earned a seal of approval from the Natural Products Association
San Francisco, California (PRWEB) August 27, 2013
Men and women who are one of the reported 35 million adults suffering the effects of Tinnitus can benefit from the new over the counter e-commerce store launched online. The http://www.tinnitusspray.com website has launched its Tinnitus treatment products in a new web store and attached a special price incentive for adults.
"Our new web store offers discounts on products when customers complete the checkout process," said Beth Stein, customer associate for the Tinnitus Spray company online.
The launch of the over the counter section of the company website in 2013 has expanded the global reach for this natural products company.
The relief products for Tinnitus and other inner-ear condition that are now marketed online are expected to provide more options for adults seeking products online.
"We're now combining discounts for single, double or triple orders when placed through the new system," Stein added. These discounts are applied during the final checkout process.
The different strength levels of the spray solutions that are now marketed online give men and women options when choosing a treatment product. The medium strength or increased strength sprays that are offered are among the most used solutions inside the company inventory.
Future discounts found in the new web store online as well as the incentives for shipping are expected to be announced before the close of the year. New products are currently in development to expand the natural solutions adults can use for inner-ear problem relief online.
About TinnitusSpray.com
The TinnitusSpray.com company has launched its new e-commerce platform this year to provide a way that men and women in the U.S. and foreign markets can purchase the company products. The all-natural ingredients that are used inside of the marketed sprays by this company have earned a seal of approval from the Natural Products Association. The TinnitusSpray.com company provides medium and increased strength products to help reduce inner-ear problems that can be symptoms of Tinnitus or other hearing disorders. The company shopping cart system launched this year now provides discounts upon checkout for customers.