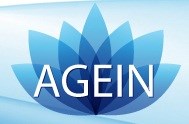 While it's still a couple days until Punxsutawney Phil emerges from his home on Gobbler's Knob to predict an early spring, it's fair to say he will see his shadow, as the long-range forecast sees winter lingering in the northern states longer than normal
Boston, MA (PRWEB) January 31, 2014
Agein.com, the Internet's premier anti-aging web site that focuses on anti-aging tips, news, and advice from some of the foremost experts in the industry, is weighing in on the unrelenting cold winter weather blanketing much of North America and announcing its top tips for protecting skin.
The harsh, unrelenting cold that has overwhelmed much of the U.S., including normal hot spots like Texas, Georgia, and Louisiana, could extend into February. This once-in-a-decade event means that parts of all 50 states have experienced below-freezing temperatures, including even colder below-zero wind chill temperatures. In the eastern U.S., temperatures have been 10 to 20 degrees colder than normal. (Source: Carter, C.J., "Georgia, Alabama clear vehicle-littered roads as deep freeze settles in," CNN web site, January 30, 2014; http://www.cnn.com/2014/01/29/us/winter-weather/.)
"While it's still a couple days until Punxsutawney Phil emerges from his home on Gobbler's Knob to predict an early spring, it's fair to say he will see his shadow, as the long-range forecast sees winter lingering in the northern states longer than normal," says Dr. Kevin J. McLaughlin, Agein.com's Anti-Aging Expert. "While the brutal winter weather has led to chaos on highways and impacted day-to-day life for millions of Americans, the polar cold snap is also wreaking havoc on our skin."
The bitter temperatures dry up natural oils on the skin, leaving it dry, Dr. McLaughlin explains. Further, the cold weather can also leave skin windburned and chapped. Unfortunately, dry heat indoors can leave skin feeling even drier.
"We can't control the winter weather, but we can take steps to protect the skin. Because cold temperatures can dry out skin, it's important to create a barrier between one's skin and the air; in other words, moisturize," he adds. "That means applying a moisturizing cream before getting dressed, before going outside, and before going to sleep."
With a seemingly endless number of moisturizing creams to choose from, Dr. McLaughlin notes that it's essential to only consider those that have been developed using the most advanced and gentle ingredients and that are formulated to replenish natural moisture and deliver remarkable, age-defying results.
"Matrixyl 3000 is a peptide that targets the thin, delicate skin and fine lines around the eyes and mouth. Clinical research has proven that Matrixyl 3000 stimulates the production of collagen, reduces the appearance of deep wrinkles, and improves skin tone," he adds. "In a recent study, Matrixyl 3000 reduced the appearance of deep wrinkles by 45% and improved skin smoothness and tone by 15%." (Source: "Matrikines and Rejuvenation," rbclife.info, http://www.rbclife.info/pdfs/c7/matrixyl3000.pdf, last accessed January 30, 2014.)
Found in the Swiss Alps and the Pyrenees, the Alpine rose grows in harsh climate conditions, including freezing temperatures, direct sunlight, and drought. Alpine rose stem cell technology has been shown to improve overall skin tone and keep skin moist, soft, and supple. One study found that Alpine rose stem cell technology reduced the visibility of winkles by nearly half. (Source: "PhytoCellTec Alp Rose Charges skin stem cell resistance,". Mibelle Biochemistry Group web site; http://www.mibellebiochemistry.com/pdfs/Web_Brochure_PCT_Alp_Rose.pdf, last accessed January 30, 2014.)
"In addition to Matrixyl 3000 and the Alpine rose, only consider a moisturizer that contains Argireline," Dr. McLaughlin concludes. "Argireline is a peptide that works specifically on expression wrinkles. In one study, it reduced the appearance of wrinkles by 32% in less than a month." (Sources: "Argireline," Botanical-Link.com, 2003; http://www.botanical-link.com/Argireline.pdf; Blanes-Mira, C., et al., "A synthetic hexapeptide (Argireline) with antiwrinkle activity," International Journal of Cosmetic Science, 2002.24, 303–310; http://www.biologicsolutions.com/content/179632/clinicalstudy.pdf; "The First Peptide for Expression Wrinkles," Nature's Beauty Cosmetics web site; http://www.naturesbeautycosmetics.com/studies/argireline.pdf, last accessed January 30, 2014.)
About Agein.com: The company's goal is to inspire and coach readers to adapt an anti-aging lifestyle that suits their individual needs. Its anti-aging experts offer education on diet, fitness, and skin care and how all of these areas affect the way people look and feel. Agein.com also provides information on all of the latest advances in anti-aging research, the hottest anti-aging trends in Hollywood, and tips from Dr. Kevin McLaughlin, its Anti-Aging Expert. Agein.com will equip readers with all of the tools they need to make the right anti-aging lifestyle choices. To learn more about Agein Corporation, visit the company's web site at http://www.Agein.com.