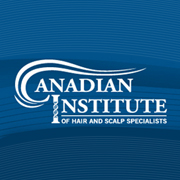 Thinning hair can actually occur when women are in their twenties, so it's beneficial to know preventative measures as early as possible
Toronto, Canada (PRWEB) March 11, 2015
The Canadian Institute of Hair and Scalp Specialists (http://www.CanadianHair.ca), a Toronto-based organization offering hair loss treatment for over 25 years, is providing tips on how to prevent female hair loss.
"Female hair loss is still somewhat stigmatized and not addressed much publicly. However, most females will experience some form of hair thinning by the time they reach middle age, meaning it needs real solutions," says Ken Robson, founder of the Canadian Institute of Hair and Scalp Specialists. "Thinning hair can actually occur when women are in their twenties, so it's beneficial to know preventative measures as early as possible."
Robson explains that diet is a determining factor in female hair loss. Not getting the required iron can lead to premature thinning and the loss of strength of hair follicles. Women who are vegetarians or vegans and not eating foods that are rich in iron may also notice their hair start to thin, making it crucial that vegetarians include greens like spinach and kale in their diet, as well as incorporate beans and tofu, which are strong sources of iron. (Source: "Are You Losing Your Hair? Here's Help," The Times of India, March 1, 2015; http://timesofindia.indiatimes.com/life-style/health-fitness/health/Are-you-losing-your-hair-Heres-help/articleshow/46397930.cms.)
"Scalp massages are another preventative measure that has shown some measure of success in preventing thinning hair in females," he adds. "Massaging either coconut or argan oil into the scalp increases the blood flow, which theoretically infuses hair follicles with the necessary nutrients."
Robson notes that women can even flip the direction of their hair. It may sound ridiculous, but when hair is flipped the same way over and over, it ends up laying on the scalp. Flipping in a different direction can add volume, Robson explains.
"With all that said, there comes a time when hair thinning or hair loss becomes inevitable and more drastic measures must be taken. But that's what the Canadian Institute of Hair and Scalp Specialists are here for. We offer clinical treatment for female hair loss with proven results."
The best way for a female to know if they are a suitable candidate for hair transplant surgery is to visit the Canadian Institute of Hair and Scalp Specialists' web site at http://www.CanadianHair.ca to make an appointment.