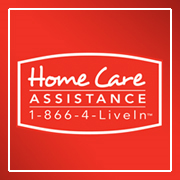 Taking the stairs instead of the elevator is another valid piece of advice
Toronto, Canada (PRWEB) March 03, 2015
Home Care Assistance – Halton/Peel Region (http://www.GreaterTorontoHomeCare.ca), the area's leading provider of non-medical, in-home senior care, is providing expert advice on how seniors can live a more active lifestyle.
"Being sedentary is something that people of all ages struggle with," says Rick Heinz, owner of Home Care Assistance – Peel/Halton Region. "But for seniors, the inactiveness can really have pronounced negative effects on their physical and even mental well-being."
Studies have shown that even an hour more than the average time seniors spend sitting, which is approximately nine hours a day, can increase the chances of them having a physical disability by 50%. Such statistics are comparable to how smoking impacts the heart. (Sources: O'Brien, E., "The serious risks of sitting," MarketWatch.com, March 6, 2014; http://blogs.marketwatch.com/encore/2014/03/06/the-serious-risks-of-sitting/; Poon, L., "Sit More, And You're More Likely To Be Disabled After Age 60," NPR web site, February 19, 2014; http://www.npr.org/blogs/health/2014/02/19/279460759/sit-more-and-youre-more-likely-to-be-disabled-after-age-60.)
Heinz explains that there are some small changes seniors can make throughout their day that goes a long way to positively impacting their overall health. For instance, standing up and walking while on the phone or taking breaks from work to just walk around the office are little changes seniors can make with activities they do every day that will make a noticeable difference.
"Taking the stairs instead of the elevator is another valid piece of advice," he adds. "Parking further from entrances when out running errands is another small change that can go a long way."
"Our caregivers are well aware of the most effective home health care strategies and practices that are best for seniors," Heinz concludes. "It's important to us that we encourage all the seniors we work with to live healthy, active lifestyles."
For more information on how Home Care Assistance – Halton/Peel Region can help seniors, visit the web site at http://www.GreaterTorontoHomeCare.ca.