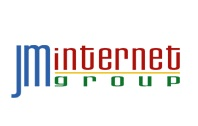 Our Fall 2013 SEO Training is completely revised and improved!
Houston, TX (PRWEB) September 02, 2013
The JM Internet Group (http://www.jm-seo.org), an online SEO training leader, has announced the date of their next online complimentary webinar training. "The 2013 Top Ten 'Best' No Cost SEO Tips and Tools / Google Rank" webinar is scheduled for September 5th. The webinar has become something of an icon in the SEO world, with popularity all over the globe. The webinar provides an interactive approach as the top 'no cost' tools for SEO are highlighted and demonstrated. Attendees can expect to learn how to leverage these tools in their SEO strategy. The online SEO training is taught by Jason McDonald, a well known and respected name in the SEO community.
"I really love teaching SEO training, and this introductory training is always very exciting", said Jason McDonald, Senior SEO Director of the JM Internet Group. "SEO is a crucial part of having and maintaining a successful online presence. SEO seems have a certain mystique by small business owners, and I especially enjoy demonstrating the (free) basics of SEO, and teaching the students how to unravel the mystery behind SEO, giving them the tools they need to take charge of their websites and excel to the top of Google and Bing searches."
To learn more about this online SEO tips and tools webinar, please visit:
http://www.jm-seo.org/free-seo-tools/index.html
SEO Tips 2013 Class Summary:

Top Ten: Top Ten No Cost Tools for SEO / Search Engine Optimization
Keywords: How to Generate Great Keywords for Great Google Rank
Page Tags - Quick Boost - Use Page Tags to Improve Google Rank
Link Strategies: The Who, What, Where, When and How of Getting Good Links for SEO
News: News - Using News as an SEO Opportunity
Website Structure: Creating the Best Topology for Google Rank
Google Rank: Monitoring Google Rank, and Leveraging it for SEO and PPC
Metrics: Tools for Measuring Website SEO and Performance
Social Media Marketing, Adwords, Local Search Trainings Also Offered
About JM Internet Group
The JM Internet Group provides SEO, Social Media Marketing, and Google AdWords training and courses for busy marketers and businesspeople. Online search engine optimization training helps explain keywords, page tags, link building strategies and other techniques needed to climb to the top of search engine rankings for Google, Yahoo, and Bing. The teaching methodology is hands on, with live examples and discussions, taught from the convenience of each student's computer.
Contact:
JM Internet Group, Media Relations
Web. http://www.jm-seo.org/
Email. jm.internetgroup(at)gmail(dot)com
Tel. +1-510-713-2150