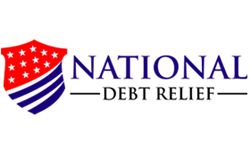 an emergency fund also plays an important part in personal finance
New York, NY (PRWEB) February 13, 2015
National Debt Relief recently shared in an article published just this February 11, 2015 some important personal finance details that consumers would benefit to know about.The article titled "13 Things You Need To Know To Know All About Personal Finance" pools together some valuable pieces of information to help consumers put their personal finance in order.
The article starts off by pointing out that personal finance is a not a sexy subject for a lot of people.It not as exciting as plannig ot buy a house or choosing the color of the car that the family will buy. But personal finance is the jump off point for a lot of financial decision in life especially the big ticket items.
One of the things about personal finance that the article tries to point out is that when people want to have a different result with how they manage their money, they need to do something differently. They cannot do the same thing over and over again and expect time and again that the outcome will be different from the last one.
One of this is buying lottery tickets. The article explains that continuously buying lottery tickets with the hopes of getting rich quickly is a futile dream. Yes, there are people who strike rich but the chances of this happening is very low. This only drains the budget and makes other people rich. The money spent on lottery tickets is better used for investments that will pay off in the future.
Creating an emergency fund also plays an important part in personal finance because it protects the consumers from falling into debt when faced with unexpected costs in the future. Paying off credit cards is also a great idea but it has to be weighed very carefully with credit history. Cutting off very old cards might have a negative effect on a person's credit score.
To read the full article, click this link: http://www.nationaldebtrelief.com/13-things-need-know-know-personal-finance/