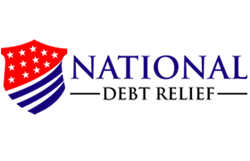 it is best to have an honest assessment of the need and situation
Los Angeles-Long Beach, CA (PRWEB) July 25, 2014
National Debt Relief explains in a recent article published last July 24, 2014 how consumers can benefit from understanding some financial tips to be able to make better money decisions. The article titled "12 Keys To Making Better Decisions About Your Personal Finances" helps people to understand how staying away from debt can be achieved by learning some money tips.
The article starts off by explaining how most consumers learn from experience. These are what is commonly referred to as "expensive tuition fees." Some consumers learn the value of properly managing credit card debt only after they have charged up huge amounts and trying to find a way to repay it.
One of the tips in the article is being brutally honest with one's self. Instead of conveniently making excuses on the need to buy that new home theater system or upgrading the car, it is best to have an honest assessment of the need and situation. The article suggests asking the tough questions such as "is this important?" or "will this ruin the budget?" before making financial decisions.
The article also explains the need to monitor the fees of different loan and credit tools.This could be the penalty fees for some rentals where the return dates were overlooked or finance charges for sending out a late credit card payment. These fees might actually eat into the profits a consumer is making through investments.
Another one is using cash as against credit card whenever making purchases. This limits and actually disciplines the spending habits of consumers. Instead of deciding buy on credit, taking this tip to heart would actually force the consumer to save up for the purchase. This provides another layer of safeguarding the income from impulse buying.
The article also talks about how thinking long term and not falling prey into some of the "get rich quick" schemes can put direction towards increasing the consumer's financial goals and aspirations. To read the rest of the article, click on this link: http://www.nationaldebtrelief.com/12-keys-making-better-decisions-personal-finances/.