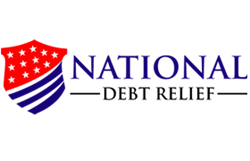 online courses could end up costlier
Miami, FL (PRWEB) January 14, 2015
National Debt Relief recently shared in an article published January 12, 2014 how online education can actually come out more expensive than a traditional on-campus education. The article titled "6 Key Facts You Need To Know About Online Education" shares some insights about taking an online course that students would greatly benefit from.
The article starts of by pointing out how online education is being heavily advertised as a great option to receive higher education whether college or post-graduate studies. Because the option to take courses and classes online is everywhere, students could take the plunge without thinking the program through.
One of the things that students need to be aware of is the fact that online courses could end up costlier than going to a campus for education. The idea here is to conduct due diligence and compare costs. Some online degrees could have a higher per credit compared to a brick and mortar campus.
The article also points out that the quality of education is also important to look at when taking online degrees. As teachers are used to teaching face to face, it would take considerable training to get them effective with online courses. And those expenses will be passed on to the students. There are also what the industry calls adjunct professors who are not actually professors but experts on certain fields.
There are also some degrees that are not 100% online. There are some degrees that might require students to come in for a few days a week for actual class work. And if the student lives far from the school, imagine having to fly out and stay in a hotel for few days.That can easily add up and increase the costs of online education.
The article also reminds students to borrow as little as possible. Student loans are an option but understanding the differences between federal and private loans and subsidized and unsubsidized student loans can help manage the cost. To read the full article, click this link: http://www.nationaldebtrelief.com/6-key-facts-need-know-online-education/