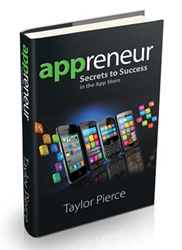 I found that with each app that I built I was learning more. My current app has seen over 20,000 downloads to date
(PRWEB) July 20, 2013
AppsGeyser is not alone when it comes to making sure Android app success is built into your apps, the Appreneurs of today are also sharing some of their Android app success tips with app makers of AppsGeyser's blog. The aim is to help encourage the next generation of app makers to follow in their successful footsteps.
The advice from some of the top global Appreneurs, as detailed in AppsGeyser's blog, is set out in five main tips, the first determines that free apps earn more money than paid for apps, this may seem strange, if an app is achieving multi-million downloads that the free version would bring in a higher revenue than a paid version, but it is true, app users are reluctant to pay anything for an app.
Another great piece of advice from the Appreneurs is that the app maker must be willing to accept their mistakes and learn from them. All of our Appreneurs have made numerous apps in the past before finding their app success, it was the past failures that helped them build the blocks to their current success. For more tips from the industry's top app makers, please visit the AppsGeyser blog.
Omar Fridal is an app maker from the US, he told us, "It has been two years since I launched my first app, at first I was going to give up, but I found that with each app that I built I was learning more. My current app has seen over 20,000 downloads to date"
"Achieving Android app success is difficult "AppsGeyser Co-founder Vasily Salomatov, told us, " However, we are determined to help our app makers through every step of the app making process to achieve maximum results."
About AppsGeyser
AppsGeyser, launched in February 2011, is a fast growing Android app creation platform. AppsGeyser enables users to create apps for Android devices from any web content in under five minutes. AppsGeyser has seen more than 482,000 apps created on its platform. There have been more than 328 million downloads of its apps.