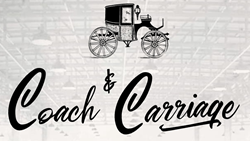 WATERTOWN, Mass. (PRWEB) July 31, 2019
At Coach and Carriage, we have been repairing cars since 1971, but a lot has changed since then. There are more electronic components in your vehicle today than an airplane from the 1960's! Most vehicles have cameras in the front, back and on the side view mirrors, they have suspension and ride control sensors and rain sensors and a lot more. So how can you ensure that your car will work the same as it did before the accident?
Any collision repair shop you go to should be not only certified, such as I-Car gold, but should also have ties or partnerships to a dealership that represents your vehicles brand. Most electronics have to be reset or calibrated by the dealer, the shops that are certified understand this. This will drastically affect your vehicle's performance and resale value if not done properly, but most shops are not familiar with the new electronics of cars that were produced in the last 10 years.
Most customers do not know that insurance companies follow a law that states a vehicle with over 20,000 miles must attempt to use aftermarket parts. This is something that scares most customers and also makes a large difference in the safety and quality of your vehicle. The incorrect way that many non-certified shops can repair a vehicle is to use non-certified aftermarket parts, called NON-CAPA, those parts are not approved by the manufacturer, don't fit correctly, and of course, is a favorite for the insurance company to have a lower cost of repair. We make a promise to our customers that we will not allow an insurance company to force us into using these inferior parts that will absolutely affect the vehicle's resale value and appearance. Most shops love using these parts because there is more profit in using inferior parts such as NON-CAPA, but we cannot be certified or have the reputation that we have by using these parts. So we don't. We use CAPA certified aftermarket parts if the insurance company dictates such, but we ALWAYS advocate for factory parts and most of the time we are able to convince the insurance that it is the right way to go.
Any collision repair shop that is I-Car and manufacturer approved should repair your car correctly and to factory standards. Where Coach and Carriage tries to stand out is with our convenient locations in Natick, Wayland and Watertown, and our service where we answer every call and help every customer with little to no wait time at the office. Our employees have worked here for many years and we pride ourselves on having a loyal customer base that you can see in our reviews.
At Coach and Carriage, we have I-Car gold certification and certifications from Audi, Volvo, Honda, Acura, Lexus and Toyota. So when your vehicle is being repaired, something as small as the parking sensors or headlights can either be re-calibrated by us or one of our dealership partners. Our work is backed by our company, the insurance company and by our car brand partners, so you always know that your car is covered just like when you buy it new. We try to provide an easy process from scheduling a rental vehicle to dealing with the insurance to giving your vehicle a complimentary cleaning after being repaired.