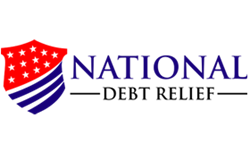 It is [also] a good idea to do an inventory of all the accounts
Phoenix, AZ (PRWEB) September 14, 2014
National Debt Relief shared recently in an article published September 10, 2014 how consumers can give their finances a good scrubbing. The article titled "How To Give Your Finances A Good Scrubbing" points out some tips on how consumers can clean up and even prepare their finances for the impending holiday season.
The article starts off by explaining that as fall is up and about, it is a perfect time to include finances in cleaning and possibly streamlining the budget. This is also a good time to make sure that the finances is in tiptop shape.And looking at the household budget is a great first start.
Reviewing the monthly expenses is one of the first things to do and this includes looking at the fixed and non-negotiable items.This can include rent or mortgage and other utilities. This is to quickly identify those items where the consumer can have a little more elbow room like food and other miscellaneous expenses.
The article also points out the importance of having an emergency fund to be able to stay away from debt in case some unexpected situations arise. Reviewing the budget includes looking at the spending for the past few months. This can help the consumer look at what expenses have increased in the past couple of months.
It is also a good idea to do an inventory of all the accounts according to the article. Multiple bank accounts that serves no purpose could be closed rather than maintaining numerous accounts. Multiple checking accounts that serves no purpose could be consolidates to streamline the use and easier management of the funds.
The article shares as well the importance of reviewing the consumer's W-4 for tax purposes. This is to take away the instances of tax refunds. Though it is a great and oftentimes unexpected amount that consumers are thankful for, it is important to note that the refunds are amounts that could have been used at the start of the year. Instead, it is losing interest at the hands of the federal government for a few months before being returned to the consumer. To read the rest of the article, click on this link: http://www.nationaldebtrelief.com/give-finances-good-scrubbing/