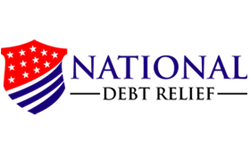 consumers feel engulfed in financial details
Phoenix, AZ (PRWEB) February 06, 2015
National Debt Relief recently shared in an article published February 5, 2015 how consumers who are starting to feel overwhelmed with all the financial details in their life can actually make finances simple. The article titled "Can't Keep Up? Here's 5 Tips For Simplifying Your Financial Life" gives out important points to remember to achieve a manageable financial life.
The article starts off by pointing out that a good number of consumers feel engulfed in financial details when they start to take a close hard look at the details. The multiple credit cards, the mortgage and car payments, debit cards, charge cards, checking account, savings account, 401(k) and others. The list goes on and sooner or later people just feel they are way in over their head.
One of the things that consumers can do to start taking control of their financial life is to cut down the number of accounts. It is as simple as looking at your accounts and understanding which ones you can live without. But in doing this, the article wants consumers to be aware that cutting up a credit card with a long credit history could affect about 30% of their credit score.
Another way for consumers to get a good grip of their finances is to review and cancel unnecessary services. Those channels on the cable are just there not being watched or those magazine subscriptions that were left untouched are just accumulating a hefty amount in a year. Another tip is to call service providers and hint that they will discontinue their services. There are some who would make favorable changes for the client just to retain clients them.
Automating the payments is another way for consumers to free up their hands in the manual monthly payments. The only thing they need to do is to make sure that there are enough funds in the nominated account to cover the monthly payments. To read the full article, click this link http://www.nationaldebtrelief.com/cant-keep-heres-5-tips-simplifying-financial-life/