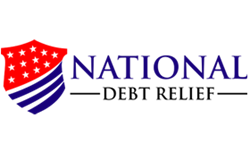 college debt will never be a prerequisite in getting a college degree
Miami, FL (PRWEB) August 21, 2014
National Debt Relief shares in a recent article published August 20, 2014 some tips for college students on how to stay away from college debt. The article titled "2 Factors That Will Keep Your College Debt From Ruining Your Life" points out two things that students need to take a close look at when tackling college and expenses.
The article starts off by explaining that college debt will never be a prerequisite in getting a college degree. Though there are a lot of students who do not have a choice about the matter, there are ways to make sure that the student loan taken today will not ruin the future finances of the borrower.
There is also a recent increase in federal student loan rates by 0.08%. The article explains that it might not be a big increase but it is an increase nonetheless. The bigger the student loan, the bigger the effect it will have on the repayment amount. The article shares that the Stafford Loan that is an aid reserved for undergraduates will go up from 3.86% to 4.66%. The rate for the Direct unsubsidized loans for graduate students will rise from 5.41% to 6.21%. Direct PLUS loans for both parents and graduate students will increase from 6.41% to 7.21%.
With this, the article encourages students to invest time to look into two things to be able to manage the debt in the future. The first of which is the degree the student will take in college. This way, the amount of student loan will be appropriate to the average salary of the expected profession. If the borrower wants to be a teacher in the future, it is a bad idea to rack up $100,000 or more in debt when the average annual salary of teachers is around $30,000 to $40,000.
The second thing that college students need to look into is the cost of attendance itself. This amount is different from one college to another. And as the interest rate on federal student loans increased, college expenses also increased. The article points out the need to clearly study the expenses on school options and see if it is something that is commensurate to the quality of education and the degree itself.
To read the rest of the article, click on this link: http://www.nationaldebtrelief.com/2-factors-will-keep-college-debt-ruining-life/