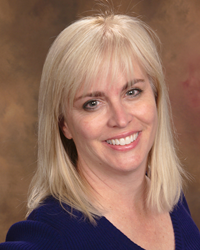 Cincinnati, OH (PRWEB) November 01, 2016
Janette Williams, D.D.S. announced that she has found BOTOX® to be an effective treatment for Myofacial (TMJ) pain. Research suggests that as many as 10 million people (at any one time) are affected by TMJ. The results are waking up with face pain, jaw tension, grinding teeth (some even are worn down or broken), and in severe cases, even lock jaw.
BOTOX® has long been associated with cosmetic treatment for wrinkles, lines and creases, but the reason it works is because the non-narcotic injection causes muscles to relax. In the case of TMJ, the face and jaw muscles fail to tighten, often while sound asleep, because of the BOTOX® treatment.
Migraines have many root causes, but headaches caused by teeth grinding or severe stress are often reduced or eliminated almost in 7-10 days. This non-surgical treatment is administered in Dr. Janette Williams office, requires no special pre-planning, no hospital or lengthy stay and patients will experience relief for up to four months. Subsequent treatments require fewer units of BOTOX® rather than more, which is often the case in drug therapy.
For years BOTOX® was wrongly thought to be dangerous as it is made from botulinum toxin A, meaning it actually contains a purified form of botulism. However, there is no chance of being infected with botulism when used properly. The treatment has been proven to be effective for many other conditions such as lazy eye, overactive bladder, excessive sweating, neck spasms and more.
"The results from this treatment for many of my patients is the answer to months or even years of battling pain and stiffness. One application, with no opioid drugs, no surgery and almost immediate relief, makes BOTOX® an effective solution," said Dr. Janette Williams.
While a number of physicians have been using BOTOX® as an alternative to narcotics, Dr. Williams specializes in Myofacial pain, TMJ and other symptoms associated with dental care and treatment.
Dr. Janette Williams has been in the Cincinnati area for more than 18 years. She is well known in the area as a caring and compassionate full-service dentist. With a wide array of services offered, (implants, whitening, straightening, BOTOX ® and even emergency dental care) she can meet the needs of most of her patients in her office. She is a graduate of University of Tennessee College of Dentistry and the Advanced Education in General Dentistry program at the Ohio State University. She regularly takes advanced courses to keep her abreast of the latest treatments and procedures.
For more information, visit her web site at http://www.janettewilliamsdds.com
Contact Information
Dr. Janette Williams
9563 Montgomery Road
Cincinnati, OH 45242
513-793-5703