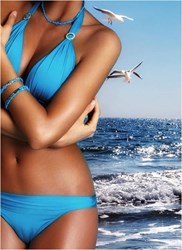 Plastic surgery is a very personal decision. When patients are considering enhancing their body the power of a testimonial can ease uncertainties they may have.
Memphis, Tennessee (PRWEB) December 19, 2013
The cosmetic doctors at NuBody Concepts in Memphis and Brentwood TN announce their newest addition to their website, their online testimonials that feature both video and written testimonials. In addition to featuring testimonials online patients can also submit their own testimonial by going to nubodyconcepts.com and clicking on the testimonials tab in the site navigation.
"Testimonials are very important for any cosmetic doctor. Plastic surgery is a very personal decision. When patients are considering enhancing their body the power of a testimonial can ease uncertainties they may have," explains Dr. Trey Emerson, cosmetic and plastic surgeon at NuBody Concepts.
Emerson states,"We have found our video testimonials to be very helpful for patients to express their satisfaction. Men and women considering a body enhancement have commented that they could relate to the videos and found it very helpful to see that patients just like them have had a body contouring procedure. With the addition of our online testimonial submission it has made it even more convenient for patients to give feedback. They are now able to submit their testimonial on their own time rather than filling out a form in our office."
NuBody Concepts is the premier cosmetic and plastic surgery center in Tennessee. Their two convenient locations offer men and women the ability to enhance and sculpt their body. Patients flock to NuBody Concepts for body enhancement procedures for the stomach, buttocks, breasts, hands, thighs, face and neck.
NuBody Concepts offers a variety of non-surgical body enhancements for both men and women. Consumers seeking to remove body fat from their stomach, arms, thighs and buttocks may consider their AquaLipo Liposuction procedure. This procedure uses the power of water to flush away unwanted fat. Water assisted liposuction offers less bruising, swelling and downtime compared to traditional liposuction. There are several before and after AquaLipo Liposuction photos on the nubodyconcepts.com.
For patients seeking to enhance their hands, buttocks, breasts and face NuBody Concepts' NaturalFill procedure is very popular. NaturalFill offers women the ability to enhance their curves for the buttocks and breasts without any incisions or stitches. This procedure is an alternative to buttock implants. The NaturalFill procedure uses a patient's own body fat to augment and create smoother curves. NuBody Concepts' NaturalFill doctors will move body fat from one area to the specific area needing enhancement. Patients will look slimmer in the donor areas.
Hand rejuvenation can also be achieved through NuBody Concept's NaturalFill procedure. Sun damage and hard-working hands can often age men and women. "Aging hands have been known to look bony and even emaciated as the aging process depletes the fatty tissue on the back of the hand. Over time hands tend to look less plump, the skin can look more wrinkled and loose. To combat the aging process many of our patients have relied on NaturalFill to rejuvenate their hands. Patients have increased the volume and youthfulness of their hands with this natural fat transfer process," explains Emerson.
In addition to their cosmetic enhancement procedures, patients can also rely on the plastic surgeons at NuBody Concepts for laser tattoo removal and NeoGraft hair transplants. Both of these procedures are offered at NuBody Concepts' Memphis, TN and Brentwood, TN locations.
"We offer both of these procedures to cater to patients who want to improve their look as they age. Many of our patients got tattoos in their younger years and now as they age the tattoo is not looking as it did years ago. The hair replacement procedure has been instrumental in improving not only a patient's look but also their self esteem. Hair loss can be a sensitive topic for men and women. Our hair grafts are very affordable so a hair transplant procedure is now not just a luxury for a select group of people" explains Emerson.
NuBody Concepts cosmetic and plastic surgery centers are located at: 1187 Old Hickory Boulevard, Suite 200, Brentwood, Tennessee 37027 and also at 2589 Appling Road, Suite 102, Memphis, Tennessee 38133. Men and women interested in learning more about the non-surgical body contouring procedures offered at NuBody Concepts are asked to call either of their offices at 615-229-5975 for the Brentwood office and 901-235-5753 for the Memphis office.
Emerson adds "I encourage anybody interested in changing the way they look, enhancing their breasts, removing fat from their stomach thighs and buttocks to visit our new online testimonials feature on our website. Watch the videos and read the comments. It will help consumers to learn more about our non-invasive approach."
For more about NuBody Concepts and their body enhancement procedures consumers are asked to call either of their cosmetic doctor's office in Tennessee or visit online at http://www.nubodyconcepts.com