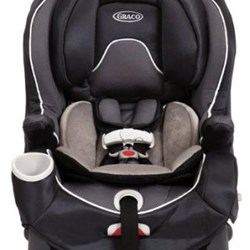 This resource on our website has been great for parents to get the safest seat for their child.
Birmingham, MI (PRWEB) November 16, 2013
The Youth and Toddler Car Seat Comparison Chart found on EliteCarSeats.com has been recently updated, announces the leading online provider of kids protective car seats.
Robert Smith, representative for EliteCarSeats.com, says: "This resource on our website has been great for parents to get the safest seat for their child. Like our infant car seat guide, it displays stats like price, size, and weight limits. Keeping it up-to-date is very important for parents to make an informed decision about their youth and toddler car seat."
Youth and toddler car seat purchasing can be very difficult for those who are presented with the huge range of car seats available to today's parents. For the last several years, EliteCarSeats.com has offered an easy-to-follow resource for car choosing a youth or toddler car seat that fits in one's car and is within the right price range for any parent. EliteCarSeats.com offers many of the car seats described in the guide, and stock car seats that meet most state's minimum requirements. The right toddler car seat is crucial for maintaining child comfort and safety, as well as for avoiding stiff fines for not having the right seat.
About EliteCarSeats.com:
EliteCarSeats.com offers the best car seats that meet the regulations of every state. These include car seats from brands like Eddie Bauer and Britax, which have models that can be used past the standard 6 year expiration date for most child's car seats. Car seats sold by EliteCarSeats.com are typically certified by both the FMVSS (Federal Motor Vehicle Safety Standards) and the ASTM (the American Society for Testing and Materials), and are guaranteed to meet the highest standards possible for kids' and babies' car seats. To view the comparison chart, make an order, or learn more about proper children's car seating, please visit http://www.elitecarseats.com.