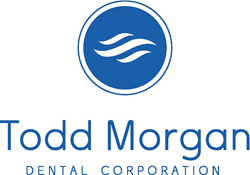 "In my new venture between Todd Morgan Dental Corporation and Sleep Data Corporation we will help over 30,000 patients in 2017-2018 with sleep apnea." said Dr. Morgan
San Diego, CA (PRWEB) April 18, 2017
Todd Morgan Dental Corporation has partnered with Sleep Data Corporation to ensure the best oral appliance treatment and maintenance for patient success.
Dr. Todd Morgan, DMD, ABDSM is board certified in Dentistry and Dental Sleep Medicine. He is a clinician and researcher with more than 25 years experience in treating snoring and sleep apnea, oral appliance therapy (OAT) and maintenance. In his most recent venture Todd Morgan Dental Corporation partnered with Sleep Data Corporation last month to develop a revolutionary business model involving patented software offering patients a treatment pathway that will direct, monitor, coach and ensure the best protocol for patient success. At their new facility in Kearny Mesa, CA patients can get tested, and treated all in one location for their chronic sleep apnea. The process is easy, patients who are referred to Sleep Data Corporation are evaluated and take an easy at home sleep test to determine their best method of treatment. Although some patients use continuous positive airway pressure therapy (CPAP) this option is not a catch all for everyone, it is estimated over 30% of patients do not use CPAP. The patients who prefer using OAT meet with Dr. Morgan who has contracts with the top industry manufacturers and is able to offer a full range of treatment options so that patients feel empowered about decisions made about their healthcare. "Sleep Data helped 20,000 patients suffering from sleep apnea last year and with my new venture between TMDC (Todd Morgan Dental Corporation) and Sleep Data Corporation we will help over 30,000 patients in 2017-2018. Our core business values line up so it just made sense to partner together." said Dr. Morgan.
As the pioneer in dental sleep medicine, Dr. Morgan does not stop at oral appliance therapy, he also takes the time to educate his patients about the importance of maintaining and cleaning their oral device. The proper care and maintenance of an oral appliance is essential in keeping the mouth guard working to its full ability, lasting a lifetime in many cases. Since it's going into your mouth, it's critical to remember that the mouth itself is one major portal in the body that can introduce bacteria, viruses... all kinds of unwanted microorganisms into the bloodstream. These can cause infections, trigger allergies or simply make you sick, not to mention that they put your mouth at risk for tooth and gum disease. For oral appliance therapy Dr. Morgan offers options such as the Narval, Herbst, EMA, and Micro so that his patients have choices as to what type of mouth guard they will get. But to maintain those appliances and keep them in like new condition, Dr. Morgan only uses one product: a revolutionary formula he calls Prodentclean.
Prodentclean is an oral appliance cleaner that is a 100% safe, non-toxic, concentrated formula using key ingredients such as empowered oxygen. In laboratory testing it was proven to kill 99.9% bacteria and effectively break down biofilm that forms on all oral appliances. Dr. Morgan invented this highly effective formula when he grew tired of watching his staff use masks and gloves when handling harsh chemicals to clean devices in their ultrasonic machine. Prodentclean is just as effective in deep cleaning appliances without discoloring or affecting their metal components. In 2016, Dr. Morgan began offering Prodentclean to patients, dental offices and labs where the feedback has been astounding. " I have seen a lot of cleaning products used throughout the years, but none has been as safe yet effective in cleaning my clients mouth guards, and retainers. I was able to introduce Prodentclean to a dental practice who loved it so much they now use it in their office as well as sell direct to patients." said Frank Madrigal - Founder True Function Laboratory.
According to the American Sleep Apnea Association, an estimated 22 million Americans experience sleep apnea. What's more surprising is that they also estimate that 80% of moderate and severe cases go undiagnosed. Now with the partnership between Todd Morgan Dental Corporation and Sleep Data Corporation patients can feel confident they will not only find the correct oral appliance therapy and maintenance, but also be a part of the decisions related to their own healthcare.
For more information on Todd Morgan Dental Corporation go to: http://www.dentistryinencinitas.com
For more product information on Prodentclean: http://www.prodentclean.com
Follow us on Facebook
###