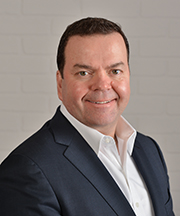 New York, NY (PRWEB) February 08, 2017
Togetherwork, the emerging leader in Group Management Software and Payments, today announced the addition of two industry veterans to its management team. John Donaldson has joined as Chief Financial Officer and Jeremy Sokolic as Chief Commercial Officer.
John Donaldson brings a wealth of financial leadership experience to Togetherwork, having previously served as CFO of four private equity-backed companies in a variety of industries, including SaaS and financial technology companies. He has led successful exits at ALPS Holdings and Community Investors. In his role, Mr. Donaldson will manage the financial function at Togetherwork and drive all relationships with the capital markets.
Jeremy Sokolic has been in senior product and marketing roles at a variety of SaaS and financial technology companies for over 15 years. His experience spans both public and private companies, and includes several successful start-ups, including CashEdge (acquired by Fiserv). Earlier in his career, he was a consultant with McKinsey & Company. As Chief Commercial Officer, Mr. Sokolic works with Togetherwork operating companies post-acquisition to drive organic growth and realize synergies across the group.
"I am excited to bring John and Jeremy to the team," said Neil Platt, CEO of Togetherwork. "Each of them brings a track record of success, many years of experience and a network of contacts that will enable us to grow Togetherwork more quickly and provide valuable expertise to drive performance in our operating companies."
About Togetherwork
Togetherwork is the emerging leader in software and payments for groups and organizations of all kinds, helping them grow, become more efficient, increase revenues, and provide excellent service to their members and constituents. Togetherwork has five operating companies, over 150 employees nationwide and is majority owned by Aquiline Financial Services Fund III L.P., a private equity fund that invests in financial services and financial technology businesses. To learn more about us, please visit http://www.togetherwork.com.