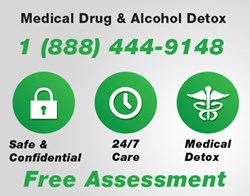 Toledo, OH (PRWEB) December 14, 2013
A Toledo treatment center is announcing a new initiative that would help decrease the number of drug-related deaths in Ohio through the help and support available at Drug Addiction Treatment Centers.
Based upon statistical data, drug overdose deaths continue to be a public health crisis in Ohio with a 40 percent increase in the number of deaths from 1999 to 2011. Unintentional drug overdoses caused 1,765 deaths to Ohio residents in 2011 This is the highest number of deaths on record for drug overdose and surpasses the previous highest number (1,544) in 2010 by 14.3 percent.
In 2011, nearly 5 (4.8) Ohioans died every day from unintentional drug overdose, or one every 5 hours. Unintentional drug overdose continues to be the leading cause of injury-related death in Ohio, ahead of motor vehicle traffic crashes, suicide and falls. This trend began in 2007 and continues through 2011. Pain medications (opioids) and multiple drug use are the largest contributors to the epidemic.
Drug Addiction Treatment Center looks to attack the underlying causes of drug-related deaths through their program mixing detoxification, life skills, therapy and counseling.
Cocaine, heroin, Oxycontin and benzodiazepines are just a few of the drugs that the treatment center helps people put in their past. Alcoholism, a disease that destroys individuals as well as families, is addressed through the substance abuse treatment center's programs.
Entering the Toledo rehab center gives clients a new chance to be responsible members of society once again. They come to find themselves, discover new levels of self-esteem, and a spirituality that works.
For more information on the treatment center in Toledo, visit http://drugsdetox.org or call (888) 444-9148.