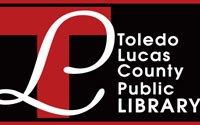 Families have responded with enthusiasm. Kids love the easy-to-use touchscreen computers and parents appreciate the variety of educational content. - Mary Rava Miller, Children's Library department manager, Main Library
Chester, PA (PRWEB) December 19, 2013
AWE announced today that that Toledo-Lucas County Public Library has added 50 of AWE's Early Literacy Station™ computers to its system that includes the Main Library and 18 branches. The 50 computers include 48 English edition Early Literacy Stations and two Bilingual Spanish editions.
The Early Literacy Station is a bundled all-in-one computer system designed for children approximately 2-8 years old. Both editions include over 60 pre-loaded educational software programs featuring thousands of activities. The content is organized by subject areas using an intuitive interface. The Bilingual Spanish edition includes a mix of Spanish-language, English-language, and bilingual activities.
The Early Literacy Station offers children a safe, stand-alone touchscreen computer that does not require an Internet connection to operate. The software content spans all curriculum areas (reading, language arts, math, science, STEM, social studies, writing, graphic arts, typing, music, and more) and is correlated to Common Core standards. It also features a host of administrative features including timed sessions and usage tracking.
"The AWE Early Literacy Stations offer a huge selection of fun and educational programs for young children. We know early learning is crucial to a child's lifelong success. Plus, not every child has access to educational technology at home, so having these unique educational computers helps bridge the technology gap in our communities," said Nancy Eames, Library Youth Services Coordinator.
"We have installed the computers in children's areas across the Library system and families have responded with enthusiasm. Kids love the easy-to-use touchscreen computers and parents appreciate the variety of educational content and child-safe Internet access via the ELF Browser," said Mary Rava Miller, Children's Library department manager at the Main Library.
AWE's flagship product, the Early Literacy Station, is found in 40% of the public library systems across the United States. It is also found in Canada and other countries. The Early Literacy Station is available in English, Bilingual Spanish, and Bilingual French.
# # #
About Toledo-Lucas County Public Library (http://www.toledolibrary.org)
The Toledo-Lucas County Public Library, which includes a Main Library and 18 branches, is the area leader of information, education, and inspiration. By providing an open and equitable access to our collection, all of Northwest Ohio can enjoy the 'The People's University.' Home to the fifth largest collection in the state of Ohio, the Toledo-Lucas County Public Library offers something for everyone.
About AWE, Inc. (http://www.awelearning.com)
AWE's mission is to inspire children to become lifelong learners. AWE's engaging digital learning solutions are found in public libraries, schools, and child care centers. They provide intuitive self-directed learning environments, are easy to use, feature educational content across all subject areas, and can be personalized for every child.