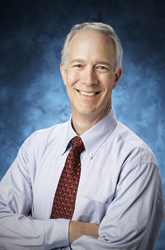 Air Scrubber Plus isn't just another product, it's revolutionizing the HVAC business.
New York, NY (PRWEB) March 04, 2014
Tom Lozano, executive director of Air Scrubber Plus, spends most of his time each week bringing home the message of indoor air quality to heating/cooling contractors and air supply executives across the country. But it's his behind-the-scenes business actions and marketing savvy are what propelled Lozano to the top of his field.
Without passion for your business, success can be hard to come by. Lozano found his passion for Air Scrubber Plus after installing it in his own home. The results were amazing; his allergy symptoms practically disappeared, which made him a firm believer in the power of the product and the importance of indoor air quality.
"I'm not just selling a product. The technology found in Air Scrubber Plus is incredibly important to me because it positively impacts the health of those who install it in their home," Lozano said. "I am passionate about indoor air quality and the importance of this technology, and I want to convey the importance of it to homeowners and HVAC businesses everywhere. Air Scrubber Plus isn't just another product, it's revolutionizing the HVAC business."
Having fun is one of the most integral pieces to being a great leader, according to Lozano. "When others see me having fun in my work, they are more likely to respond positively," he said. "Also, once a certain path in business stops being fun for me, I know I need to take a hard look at that and figure out a way to reignite the spark."
Lozano believes that creating a proper plan is the most important step to marketing a product. His goal of making his vision a reality began by following these eight steps:
1. Reverse Engineering: Start at the end and work backwards. "Whether my goal is to be completed in a year, a quarter or in the next five years, I get it down on paper and break it into pieces so I have a plan to get there," Lozano said.
2. Goal, Strategy, Action: Write down each and determine what needs to be accomplished to achieve each step.
3. Determine the project's track: What track do I need to be on each day and each week? "I determine what I need to accomplish to stay on track, and make a game plan of how to get there," Lozano said.
4. Q&A: Start by writing your question down. "My goal is to sit at my computer until I come up with 20 answers to that question," Lozano said. "Sometimes it's really slow, but once the ideas start flowing, the results are amazing. I usually find that around answer 13 or 14, I come up with a million dollar idea."
5. Focus on completion, not perfection: "I found that just getting something on paper helps move the process along," Lozano said. "I really believe there's a power in writing something down."
6. Base-line thinking: Aim to do one or two things that are really helpful in accomplishing the goal. "I think about what I can add to my baseline without changing what's working," Lozano said.
7. Sphere of influence: Think about where your customers are. "Sometimes you'll find that someone else's customer is also your customer, without competition," Lozano said. "This is where you can think about creating joint ventures and partnerships to work with other companies to expand each of your customer bases."
8. Think outside the box: A cliché, sure, but a powerful tool. "Just one idea outside of the box can catapult your business into a completely different sphere," Lozano said.
Lozano has sage advice for young entrepreneurs. "Find someone more experienced than you, particularly in the areas that you're not the strongest in, and ask them to mentor you. People are glad to help," Lozano advises.
Additionally, he wants young entrepreneurs to know that they will make mistakes. "Eliminate the phrase 'I know this is going to work' from your vocabulary. You know nothing until you test it out and see the results," he said. "When you see the results consistently, then you know you've got something.
About Air Scrubber Plus
Air Scrubber Plus®, with ActivePure™ technology, cleans, freshens and purifies the air using a proprietary light technology that creates enviroscrubbing molecules of oxygen and hydrogen. Air Scrubber Plus® with ActivePure™ technology is based on a variation of technology originally developed in cooperation with NASA for use in the International Space Station and is recognized as the exclusive Certified Space Technology by the Space Foundation in its category. To learn more about the scientific validation for this new technology, visit http://www.airscrubberplus.com.