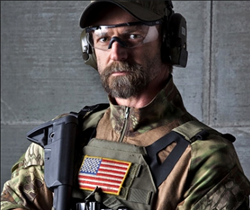 The strongest most critical point that I hope President Trump passes is...Outsource the mental health, suicide prevention and self-medicating issues to professionals who are getting the job done with proven results. ~ Tom Spooner, Warriors Heart
Bandera, Texas (PRWEB) December 05, 2016
Former Special Forces and Warriors Heart Co-Founder Tom Spooner sends a call-to-action to President-Elect Trump and his new administration to prioritize mental health care in VA reform. Spooner understands first-hand the pain of war, and believes the primary focus in Donald J. Trump's 10 Point Plan to Reform The Department of Veterans Affairs should be Number 9: "Increase the number of mental health care professionals, and allow veterans to be able to seek mental health care outside of the VA."
Spooner emphasized, "The 10-point plan is solid and will definitely make a huge difference. However, it will take years to clean up the internal VA system. Our veterans do not have the time to wait." It takes a long time for applications to get approved by the government for a facility or provider to take VA benefits, there needs to be a quicker way without having to go through the VA for a veteran to get treatment.
To help save lives, Spooner co-founded Warriors Heart in 2016 as the first and ONLY private, fully licensed and accredited 40-bed residential treatment center in the U.S. dedicated solely to healing our nation's warriors (military, veterans, law enforcement, fire fighters and first responders) battling addiction, PTSD, and other co-occurring disorders. Warriors Heart's 28-day peer-to-peer residential treatment program helps warriors heal with trained mental health professionals who understand their pain.
Spooner and the Warriors Heart team are dedicated to raising awareness of the shortage of mental health professionals in the US. The goal is to reduce the average of 20 veteran suicides per day (used to be 22), and 1 Law Enforcement Officer every 60 hours in the U.S. With these unacceptable numbers, Spooner also urges the new administration to fast-track privatization options for veterans.
When expanding on President-Elect Trump's 10-point plan, Spooner added, "The strongest most critical point that I hope President Trump passes in a time-sensitive manner is point 9. Outsource the mental health, suicide prevention and self-medicating issues to professionals who are getting the job done with proven results. Evaluate results of providers based on veterans' feedback, not the recommendations of a doctor or psychologist, and close down programs that have proven not to work."
Spooner and the Warriors Heart team want to emphasize that the impact of this shortage of mental health professionals for "warriors" is even greater because of the lack of trained licensed specialists for warriors. Treating PTSD for a civilian is very different from healing PTSD for a warrior who has been on the frontline of combat or protecting our homeland.
To get our warriors help faster, Spooner stresses the need for new systems to make the private provider accreditation and veteran insurance approval process much more efficient. Warriors Heart recently received the Gold Seal of Approval® for Behavioral Health Care Accreditation from The Joint Commission, and is now waiting for Medicare approval, which can take 90-120 days. After receiving a Medicare approval, the final step is TRICARE and TriWest approvals. To reduce veteran suicide and long VA waitlists, a fast-track approval process for private providers must be a VA reform priority.
To treat veterans now, Warriors Heart established the Operation Warriors Heart Foundation where individuals and organizations can donate to help sponsor scholarships for warriors who don't have the private pay ability or no other insurance. Spooner urges everyone to consider making a donation before year-end to help heal warriors because this VA reform may take time. Every day and every dollar can make a difference to heal our veterans and first responders.
For a timely media interview, please contact
Liz Kelly, Goody PR, 310-987-7207
About Tom Spooner
Tom Spooner's service to our nation in the U.S. Army spanned nearly twenty-one years (1990-2011). His career included time in the 82nd Airborne, as a Green Beret in the US Army's 7th Special Forces Group and, ultimately, in the US Army's 1st Special Forces Operational Detachment Delta as an Operator. His military career included 12 combat rotations for a total of 40 months time in combat.
After retiring from the Army, Tom approached his struggles with Chemical Dependencies, Post Traumatic Stress Disorder (PTSD) and Traumatic Brain Injury (TBI) with the same tenacity and commitment to excellence that he did in his military career. He began speaking candidly about the cost of his experiences and the reality of the difficulties he had coping with them. Determined to help his community cope with suicide and addiction as a result of their experiences in War, Tom has rededicated his professional efforts to healing. With a voice nearly unmatched in credibility and experience, Tom has successfully enabled thousands of military and law enforcement personnel to acknowledge their struggles, seek treatment, and understand that they are not alone. Tom has been married for 26 years to the love of his life and is the proud father of 2 young men.
About the Warriors Heart (Bandera, Texas):
Warriors Heart is the first and only private treatment center in the U.S. to provide a peer-to peer based solution solely dedicated to warriors to over 13.3 million American Warriors (Military, Veterans, Law Enforcement and First Responders) faced with the self-medicating struggles of alcohol addiction, prescription and drug addiction, PTSD (post traumatic stress disorder) and mild TBI (Traumatic Brain Injury) in a private, 40-bed facility. Along with a 28-day peer-to-peer residential treatment program, Warriors Heart will soon also have the option of Day Treatment, Outpatient, and Sober Living (60 Day Minimum). With decades of experience in addiction healing, military service and law enforcement, the 3 Warriors Heart Founders (CEO Josh Lannon, former Law Enforcement Officer Lisa Lannon and former Special Forces Tom Spooner) are leading the team on this special mission of warriors healing warriors. Warriors Heart work has been featured in Forbes, Chicago Tribune, CBS Health Watch, Newsmax Health, KENS5 CBS News San Antonio, FOX 10 News Phoenix, Fox 29 San Antonio, ABC KSAT San Antonio, PoliceOne, Woman's Day, Addiction Pro magazine and many other media. There is a 24-hour Warriors Heart hotline (844-448-2567) answered by warriors. http://warriorsheart.com