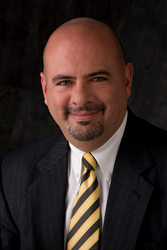 Thank you for your continued confidence in our service!
Fullerton, CA (PRWEB) November 02, 2015
"We are devoted to our Clients and use old school hard work and unique approaches to keep them happy and coming back," says Thomas C. Santoro, CFP® of Crane Real Estate.
Five Star Professional is pleased to announce Thomas C. Santoro, CFP®, Crane Real Estate, has been chosen as one of Orange County Five Star Real Estate Agents for 2015.
Five Star Professional partnered with Orange Coast magazine to recognize a select group of City-area real estate agents who provide quality services to their clients. Less than 2% of real estate agents in the area were selected. Thomas C. Santoro, CFP® will be featured, along with other award winners, in a special section of the December issue.
The 2015 Five Star Real Estate Agent award winners have been carefully selected for their commitment to professional excellence and overall client satisfaction. The award is based on rigorous research with significant focus on customer feedback and providing quality services.
"Thank you for your continued confidence in our service! I have learned something that helps my clients from each one of the over 750 homes I have successfully sold in Southern California in the last 35 years." says Thomas.
"It is a privilege to present exceptional real estate agents with the Five Star award each year. While agents are evaluated on experience and production levels, the foundation of the award is client satisfaction. These elite agents have worked hard to get where they are while continuously delighting clients along the way," says Lynn Hargreaves, VP, Research and Services Operations, Five Star Professional.
Thomas C. Santoro's award profile can be viewed here.
About the research process:
Now entering its 13th year, Five Star Professional conducts in-depth, market-specific research in more than 45 markets across the United States and Canada to identify premium service professionals.
Five Star Professional contacts thousands of recent homebuyers to identify award candidates. Phone, mail and online respondents rate their real estate agent on 10 satisfaction criteria. Candidates with a qualifying client satisfaction rating move on to be evaluated on objective criteria such as experience, production levels and disciplinary and complaint history.
Real estate agents do not pay a fee to be considered or awarded. For more information, visit http://www.fivestarprofessional.com.