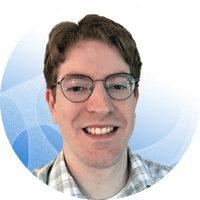 "Tom Sawyer Software is gearing up for its next decade of success," Joshua said. "We are embarking on a comprehensive modernization and modularization effort, improving every aspect of our developer and user experiences."
BERKLEY, Calif. (PRWEB) April 28, 2020
Joshua Feingold, former Distinguished Solution Architect at Tom Sawyer Software, was promoted to Chief Technology Officer (CTO). As the first executive to occupy this role, Joshua will define Tom Sawyer Software's unified technology and business strategy and ensure that development efforts across the company act in concert to support it. His responsibilities include innovating and sharing best practices in architecture and implementation across all Tom Sawyer Perspectives applications.
Brendan Madden, CEO of the company said, "Joshua's commitment to excellence, focus on technical innovation, and deep customer knowledge made him an obvious choice for this new CTO role. We're excited for the future of our company with Joshua in this critical role."
Joshua has over a decade of experience in software development and management and joined the Tom Sawyer Software team in 2008. As a constant customer advocate, Joshua acts as a bridge between client organizations and developers, ensuring a perfect fit between Tom Sawyer Software solutions applications and the defined business objectives.
"Tom Sawyer Software is gearing up for its next decade of success," Joshua said. "We are embarking on a comprehensive modernization and modularization effort, improving every aspect of our developer and user experiences." He added, "Deploying graph and data visualization and analysis applications in the cloud is going to be as painless as making a bar chart in a spreadsheet. We are making major advances this year in thoughtful tooling, workflow design, new standards support, simplified APIs, and enhanced end-user experience. I am thrilled to be driving the company toward our customer-focused future."
Joshua is a graduate of the California Institute of Technology with a BS in Mechanical Engineering.
Tom Sawyer Software is the leading provider of software and services that enable organizations to build highly scalable and flexible graph and data visualization and analysis applications. These applications are used by enterprises, systems integrators, technology providers, and government agencies to discover hidden patterns, complex relationships, and key trends in large and diverse datasets.
Global 2000 customers use our platform to visualize and analyze social networks; network topologies and IT operations; architectures and models; schematics and maps; and dependencies, flows, and processes. We help organizations federate and integrate their data from multiple sources and build the graph and data visualization applications that are critical to gaining insight and driving operational excellence.