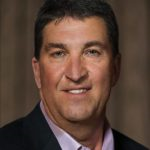 "The SLA has provided exceptional industry leadership and support to its members over the years," says Ciardello. "My goal is to build on that legacy, and to leave the SLA even better than I found it."
San Francisco, CA (PRWEB) April 05, 2017
National wholesale insurance brokerage and managing general agent Worldwide Facilities is proud to announce that its Senior Executive Vice President, Tom Ciardello, has been appointed the new Chair for the California SLA Board of Directors.
Ciardello was elected to the position at the SLA's Annual Meeting in February 2017, after serving four years on the board. He brings a wealth of experience to the position, having served in Surplus Lines in the San Francisco area for more than thirty years.
Ciardello came to San Francisco in 1986, where he joined a startup, Tri City Brokers, established its Financial Services division, and served as Executive Vice President. In 2010, he joined Worldwide Facilities, where he oversees the National brokerage operations. He also serves on Worldwide Facilities' Executive Committee.
"I'm excited to give back to the community in this role," says Ciardello. "The SLA recently launched new enterprise software, and I'm looking forward to working with the staff of dedicated professionals within the organization. As an organization, the SLA is also focusing on recruiting millennials to the board and committees, and to the field of Surplus Lines as a whole."
"The SLA has provided exceptional industry leadership and support to its members over the years," Ciardello continues. "My goal is to build on that legacy, and to leave the SLA even better than I found it."
Contact: Tom Ciardello, Senior EVP
Direct: 415-625-1270
Cell: 415-305-5358
tciardello(at)wwfi.com
About Worldwide Facilities, LLC
Worldwide Facilities is a national wholesale insurance broker and managing general agent that has been in business since 1970. Our brokers and underwriters are industry leaders providing expertise in a wide range of specialty lines, as well as extensive contacts with carriers domestically and overseas. For more information, please visit wwfi.com.