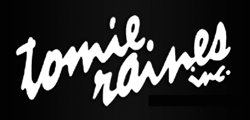 We are thrilled and congratulate all of our agents for this high honor.
East Lansing,MI (PRWEB) March 06, 2014
The platinum award is in recognition of earning 100% client service satisfaction in 2013, as measured by Leading Research Corporation (LRC). Quality Service Certified (QSC) status is the only award in the real estate industry based on independently validated, measurable service results. Clients of QSC agents receive a customer satisfaction survey at the end of each transaction. The surveys are administered and the results are compiled by LRC.
Client feedback from the surveys becomes part of the agent's credentials. An overall satisfaction rating, responses to specific service questions and verbatim comments are displayed on the consumer websites (http://www.QualityService.org, http://www.RatedAgent.com, and http://www.tomieraines.com) where buyers and sellers have the ability to select a real estate professional based upon each agent's validated record of service satisfaction.
Over eight years ago, Tomie Raines, Inc REALTORS, a leader in the greater Lansing real estate market since 1977, became one of the first real estate companies to offer the Quality Service Certified® rating system. The president and owner, Debbie Barnett valued the concept of total service transparency. "High standards in customer service and accountability have always been important to me," said Barnett. "With thirty-five agents being awarded gold or platinum service validates our commitment to high levels of customer service. We are thrilled and congratulate all of our agents for this high honor."
Tomie Raines, Inc REALTORS agents awarded Platinum include: Jack Bamford, Jamie Bates, Megan Busque, Lisa Cain, Carol Chapman, Bev Galka, Monique Jost, Laurie Koelling, Nancy Logan, Pamela MacLeod, Minesh Mody, Janet Munn, John Munn, Jennifer Murdoch, Sabrina Nagel, Dolores "Dodie" Neller, Jun Hui Noud, Skip Schmid, Jackie Shulsky, Michael Shulsky, Al Sipes, Helayne Sipes, Charlotte Sprinkel, Katie Spyke and Vicki Williams. And those awarded Gold include: Jeanette Achterberg, Daniel Bankson, Robert Buffington, Lisa Fletcher, Karen Gekle, Linda Holmes, Diane Mayers, Beth Russell, Sheri Stoddard, and Steven Viele.
"Nothing is more important to a prospective client in selecting a professional than the service results achieved with past clients," says Larry D. Romito, President and CEO of QSC. He adds, "Consumers have greater confidence in service reliability, results and satisfaction with a Quality Service Certified real estate professional because they know that the agent's service record has been validated by an independent third party."
Tomie Raines is located at 1400 Abbot Road, Suite 200, East Lansing, MI, 48823.
For more information, please call 866-351-3617 or visit http://www.tomieraines.com.
About Tomie Raines, Inc. REALTORS
Tomie Raines, Inc. is a full service real estate broker serving the mid-Michigan area including Lansing, East Lansing, Okemos, Haslett, Dewitt, Williamston, Grand Ledge, Mason, Holt, and all of greater Lansing. They are a leading independent real estate brokerage in Michigan and are a member of Leading Real Estate Companies of the World®.All of their real estate agents are Quality Service Certified®.
About NALA™
The NALA is a full service marketing agency for local business owners offering online advertising, marketing and branding expertise, great business benefits, education and money-saving programs, as well as a charity program.
PR Contact:
805.650.6121, ext. 361
ttendell(at)starkartthenala(dot)com