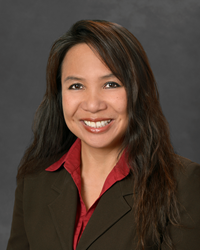 Los Angeles, CA (PRWEB) October 04, 2016
Attorney Toni Jaramilla, of Toni Jaramilla, A Professional Law Corporation, and her co-counsel Dan Stormer, of Hadsell Stormer & Renick LLP, recently filed an equal rights lawsuit (Case No. BC635349 filed in Superior Court of the State of California for the County of Los Angeles) against the Los Angeles Unified School District (LAUSD) for its alleged discriminatory practices in not promoting Latino attorneys to senior management in the General Counsel's office. The lawsuit was filed on behalf of Jesus Melendez (plaintiff) against the LAUSD (defendant), for which he's worked since 1984.
The LAUSD is the second largest in the nation, and the ethnic makeup of its student body is 74 percent Latino. Despite the substantial Latino student population, according to court documents, the LAUSD has never had a Latino General Counsel or Latino Deputy General Counsel. The plaintiff in the case, currently Assistant General Counsel II for the Office of General Counsel for LAUSD, according to court documents is bringing employment civil rights claims against his employer for its alleged unlawful acts of discrimination, including failure to promote and disparate pay, retaliation and failure to prevent discrimination in the workplace in violation of the Fair Employment and Housing Act.
According to court documents, during the course of his career with the LAUSD, Melendez received outstanding performance evaluations, yet was allegedly subjected to discrimination on the basis of his race and national origin, which is Mexican (Hispanic/Latino). Court documents further state the plaintiff, upon complaining about the discriminatory and disparate treatment, was retaliated against by being denied promotions within the Office of General Counsel.
About Toni Jaramilla, A Professional Law Corporation
Toni Jaramilla is committed to achieving the best possible results for employees who have experienced problems in the workplace. Serving clients throughout Los Angeles, her focus is on achieving positive social change for workers. Through zealous and ethical advocacy, lawyers at the firm have built a reputation for excellence in the practice of employment and labor law. For more information, please call (310) 551-3020, or visit http://www.jaramilla.com. The office is located at 10100 Santa Monica Blvd., Suite 300, Los Angeles, CA 90067.
About the NALA™
The NALA offers small and medium-sized businesses effective ways to reach customers through new media. As a single-agency source, the NALA helps businesses flourish in their local community. The NALA's mission is to promote a business' relevant and newsworthy events and achievements, both online and through traditional media. For media inquiries, please call 805.650.6121, ext. 361.