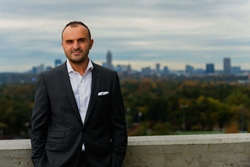 CAC Offers a Variety of Professional Appraisal Services.
Atlanta, Georgia (PRWEB) December 24, 2015
Car Appraisals & Claims(CAC), the leading vehicle appraisal company in the south, is celebrating a record year, 8,103 claims processed in 2015.
Serving the entire southeast region, CAC provides its clients with vehicle valuation reports for various insurance claims.
As an independent car appraisal company, CAC's services are requested by a multitude of clients including:

Insurance Carriers
Personal Injury Attorneys
Insurance Defense Attorneys
Vehicle Owners
Local Governments
Leasing Companies
Rental Companies
Launched in 2007 by Tony Rached, CAC operates several subsidiaries including:
Diminished Value Carolina
Atlanta Auto Appraiser
Totaled.US
TrueFrame of Georgia
"2015 was a breakthrough year for our company", says Tony Rached, CEO; "We increased sales by 40% year over year and moved to a bigger location which we own", he added.
If the growth continues at this pace, in 2016, CAC is on target to process more than 12,000 files with gross sales of $2.3 Million.
CAC offers a variety of professional services including but not limited to:
Diminished Value Car Appraisals
Charity Car Appraisals
Actual Cash Value Appraisals
Classic Car Appraisals
Loss of Use Reports
Vehicle Damage Reports
TrueFrame Structural Reports
Mediation and Umpire Services
Expert Court Testimony
Claims Processing and Settlement
For more information about CAC or to assign a claim please contact Tony Rached at 678-404-0455 or email tony(at)carappraisalclaims(dot)com.