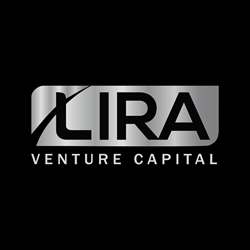 Our goal is to provide everything an emerging company would need
Atlanta, GA (PRWEB) January 28, 2016
Lira VC, a venture capital firm dedicated to supporting start-ups and early-stage companies, has opened its doors in Atlanta.
Located in the northern suburb of Roswell, LiraVC will begin accepting applicants the beginning of February 2016.
The company will furnish a variety of services and tools to assist entrepreneurs in effectively forming successful businesses. LiraVC will offer all levels of investing: seed, angel, and venture, beginning with micro loans of between $10,000 and $100,000.
It will also provide business incubator space, including basic bookkeeping, marketing, website/SEO, transportation, high-speed Internet access, as well as mentoring and guidance.
Investor Tony Rached, LiraVC's founder has secured committed capital of $4.5 Million from local and foreign investors to fund emerging companies in a broad spectrum of industries.
"We are equipped to house and cultivate a business from its earliest stage to its exit," he explained. "Our goal is to provide everything an emerging company would need, from funding to office space, as well as marketing and administrative assistance."
Rached is an experienced entrepreneur himself, having grown several companies into top positions in the automotive and insurance industry. He currently owns Car Appraisals & Claims, the leading vehicle appraisal company, which specializes in property damage claims and is headquartered in Atlanta.
In business since 2007, CAC provides professional, unbiased appraisals for its clients. It recently expanded its coverage to include Savannah, and now serves most of the state of Georgia. Rached has a thorough understanding of what is takes to make a business successful as he started his company from scratch.
"I am excited to offer my knowledge and experience to other emerging entrepreneurs here in Atlanta" Mr. Rached explained, "we need thriving and diverse industry leaders" he added.
For interested investors, LiraVC seeks to identify, enhance, and expand qualified start-ups and emerging businesses. Its goal is to foster strong, thriving companies by coupling talented and dedicated entrepreneurs with business acumen and strategy, while generating exceptional returns for its investors.
If you are interesting in becoming an investor, please visit LiraVC.com or call 678-224-7334. Entrepreneurs who are interested in applying may do so online.