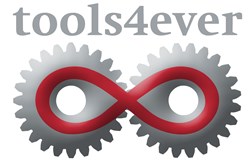 Lynbrook, NY (PRWEB) September 30, 2013
Tools4ever, the market leader in Identity and Access Management solutions, is pleased to announce the ability to connect Cisco Unity and Call Manager with our User Management Resource Administrator (UMRA).
Recently, South Kitsap School District, a customer of Tools4ever since 2010, implemented UMRA's new Cisco connectors to successfully manage the district's 1,100 telephone handsets and voicemail accounts. UMRA also manages their 1,200 staff members' and 9,500 students' network accounts and credentials. With thousands of student entering and leaving each year, what was previously a daunting, manual and time consuming task is now fully automated by the UMRA engine. The preprogrammed tasks are run at scheduled intervals and on demand throughout the day as needed. A few of the automated Cisco tasks are assigning users to phones, updating caller ID display names, creating voice mailboxes, resetting PIN numbers and gently deactivating accounts when a user leaves the district. The most powerful of the automated account tasks include the synchronization of usernames and passwords with the school's primary information system, Google and now Cisco.
Dean Wiech, Managing Director of Tools4ever-East commented, "The addition of the Cisco connector for South Kitsap is a great example of listening to our customers and striving to meet their needs. We were able to quickly and cost efficiently deliver a solution that saved them time and eliminated a potential for errors."
Derry Lyons, Director, Information Technology Services said, "The Cisco Connector suite extends and rounds out the work we're already doing with UMRA. It empowers our schools and departments to make the changes they need, on their timeline, while helping us enforce security policies for staff that have left the organization."
To learn more about the Cisco connector at South Kitsap, visit: Tools4ever.com/industries/education/references/south-kitsap/.
About South Kitsap School District
The students, staff, parents and community of South Kitsap all play a vital role in our district's success as a center of learning. In order to nurture growth, inspire achievement and build community we will: value and develop the gifts, talents and abilities of all our students through a caring and devoted partnership with our community; foster a dynamic, responsive and nurturing learning environment that empowers our students to achieve their full potential through academic success, productive citizenship and personal responsibility; focus on student learning by embracing diversity, encouraging creativity and real-world experience, and ensuring mutual respect and equal opportunities; graduate highly skilled, motivated students who will thrive and contribute to the world community; and hold ourselves accountable to our community to establish and maintain a tradition of excellence that is evident in the success of our students.
About Tools4ever
Tools4ever distinguishes itself with a no-nonsense approach and a low Total Cost of Ownership. In contrast to comparable Identity & Access Management solutions, Tools4ever implements a complete solution in several days rather than weeks or months. Because of this approach, Tools4ever is the undisputed Identity & Access Management market leader, with more than one million user accounts managed on a daily basis.
Tools4ever supplies a variety of software products and integrated consultancy services involving Identity Management, such as User Provisioning, RBAC, Password Management, SSO and Access Management. For more information, please visit http://www.tools4ever.com.
For additional information, please contact:
Tools4ever New York
Dean Wiech
Phone: 1-866-482-4414
d(dot)wiech(at)tools4ever(dot)com
Tools4ever Seattle
Tom Mowatt
Phone: 1-888-770-4242
t(dot)mowatt(at)tools4ever(dot)com