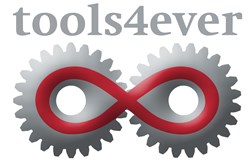 Lynbrook, NY (PRWEB) October 22, 2013
Tools4ever announced today that several secondary schools throughout the United States have implemented the company's identity and access management solutions during the third quarter of 2013. The solutions allowed the schools to automate their account management procedures and help improve access and security of their internal systems.
Tools4ever currently serves hundreds of elementary, secondary and higher educational institutions throughout the United States, providing password management, single sign-on and user management solutions. Tools4ever's implemented solutions include Self Service Password Reset Management (SSPRM), Enterprise Single Sign-on Manager (E-SSOM) and User Management Resource Administrator (UMRA).
A partial list of educational entities to employ the services of Tools4ever during the third quarter of 2013 includes:

Beaufort County Schools- public school district, Beaufort, SC
Tuscaloosa City Schools-public school district, Tuscaloosa, AL
Auga Fria Unified School District-public school district, Avondale, AZ
Frenship ISD- public school district, Wolfforth, TX
East Greenbush Central Schools- public school district, East Greenbush, NY
Tools4ever's UMRA was implemented by many educational entities because of its ability to connect with many leading student information systems and electronic learning environments including Banner, eSchool, Blackboard and many more.
"UMRA allows school technology leaders to easily synchronize user accounts and data automatically, and eliminates manual management of the information," said Dean Wiech, Managing Director of Tools4ever-East. "This in turn allows schools to reduce account pollution, and improve security of systems and applications, as well as saving them much time and money."
Educational entities also implement Tools4ever's SSRPM and E-SSOM to allow them to easily manage student passwords and reduce calls to the helpdesk regarding password issues. E-SSOM allows students and employees to log in just once and thereafter be automatically signed into all applications launched, eliminating the need to remember several sets of credentials.
In addition, SSRPM is also widely implemented by schools because it eliminates the need to contact the helpdesk by allowing users to securely reset their password themselves.
Tools4ever is a leader in the education IAM space and has carried out thousands of implementations of its products for educational entities. District Administration also named UMRA one of the top 100 educational IT products for 2011 and 2012. The acknowledgement is given to products that support exceptional educational innovation.
About Tools4ever
Tools4ever distinguishes itself with a no-nonsense approach and a low total cost of ownership. In contrast to comparable identity and access management solutions, Tools4ever implements a complete solution in several days rather than weeks or months. Because of this approach, Tools4ever is the undisputed identity and access management market leader with more than five million managed users. Tools4ever supplies a variety of software products and integrated consultancy services involving identity management, such as user provisioning, RBAC, password management, SSO and access management. For more information, please visit http://www.tools4ever.com.