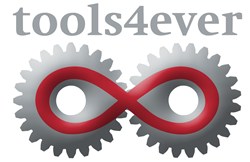 Lynbrook, NY (PRWEB) August 01, 2013
Tools4ever, the market leader in identity and access management solutions, today announced the addition of several new clients in the United States during the second quarter of 2013 that have implemented its solutions to improve efficiency and security of their organizations. Tools4ever's solutions reduce calls to the helpdesk and automate user account lifecycle.
Tools4ever's new clients range in background, from those serving providing financial services to manufacturers. A select group of new clients selecting the Tools4ever's solutions include:

Walker Machinery – based in Belle, West Virginia, and founded in 1950, Walker Machinery provides quality Caterpillar equipment to its customers.
Hamilton Beach – based in Southern Pines, North Carolina, Hamilton Beach is one of the United States' leading distributors of small kitchen appliances, selling more than 35 million of its products each year.
Texas Partners Federal Credit Union – a federal credit union based in Killeen, Texas, that serves the counties of Bell, Coryell or Lampasas.
Banco Santander – based in Madrid, Spain, with locations throughout the U.S., Santander Group is a network of diversified global retail and commercial banks, with a presence in 10 main markets including the United States, Germany, United Kingdom, Poland, Brazil, Mexico, Chile, Argentina, Spain and Portugal. Founded in 1857, Santander Group has more than 102 million customers, approximately 14,600 branches – more than any other bank – and nearly 190,000 employees.
"Tools4ever is especially thrilled to be working with leading organizations such as these and is honored to provide them with the identity and access management solutions that best meet their need to create additional efficiency, grow and streamline operations," said Dean Wiech, managing director of Tools4ever.
Tools4ever assists each of these organizations by automating their account management processes, allowing them to easily create, update and remove user accounts, while also meeting necessary business audit standards. Through it solutions, such as Enterprise Single Sign On Manager (E-SSOM), Self Service Reset Password Management (SSRPM) and User Management Resource Administrator (UMRA), Tools4ever helps its clients improve service levels, increase employee productivity and enhance security while also saving time and money.
UMRA offers additional benefits, such as role-based access control (RBAC), which allows for consistency and control when issuing access rights to applications, shares, distribution lists and roles within applications.
E-SSOM and SRRPM also reduce password issues for end users and help result calls to the helpdesk. With E-SSOM, employees only need to log in with a single set of credentials and are thereafter automatically signed into each application and system that is launched. SSRPM allows employees to easily and securely reset their own passwords if they are locked out of an application without having to contact the helpdesk. Both of these solutions result in less frustration for the helpdesk and end users and allow them to work more efficiently.
About Tools4ever
Tools4ever distinguishes itself with a no-nonsense approach and a low Total Cost of Ownership. In contrast to comparable Identity & Access Management solutions, Tools4ever implements a complete solution in several weeks rather than months or years. Because of this approach, Tools4ever is the undisputed Identity & Access Management market leader, with more than one million user accounts managed on a daily basis. Tools4ever supplies a variety of software products and integrated consultancy services involving Identity Management, such as User Provisioning, RBAC, Password Management, SSO and Access Management. For more information, please visit http://www.tools4ever.com.