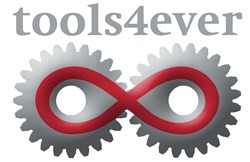 Lynbrook, NY (PRWEB) November 12, 2013
Tools4ever, the market leader in Identity and Access Management solutions, is pleased to announce that Pflugerville Independent School District has implemented User Management Resource Administrator (UMRA). Pflugerville includes 29 schools, ranging from elementary to high school, in Central Texas just north of Austin, and encompasses 95 square miles. The district implemented UMRA to replace their previous inefficient solution, and effectively automate their account management process.
With the district's previous account management software, it took weeks to process nearly 3,000 accounts, which was only a fraction of the total needed. In addition, they required a full time staff member during the summer whose sole job was manually updating accounts, and an additional software solution to handle their accounts in Office 365.
UMRA was implemented to allow Pflugerville ISD to connect with all campus student information systems, so that any time a change is made it will automatically be reflected in all corresponding accounts. This allows district staff to easily provision and de-provision all student and employee accounts from one system to Google Apps, Exchange and Office 365 and have them automatically created each night.
Victor Valdez, Executive Director of Technology at Pflugerville ISD said, "We no longer have any issues provisioning accounts and are able to do it extremely fast. HR simply inputs everything and accounts are created once a day."
For more information about UMRA please visit: http://www.tools4ever.com/software/user-management-resource-administrator/
Read the complete case study at: http://www.tools4ever.com/industries/education/references/pflugerville/
Pflugerville Independent School District
Pflugerville Independent School District, founded in 1902, is a fast-growth district located in Northeast Travis County. The District encompasses approximately ninety-five square miles and includes all or part of six municipalities including Pflugerville, Austin, Coupland, Hutto, Manor and Round Rock.
The mission of the Pflugerville Independent School District is to provide a quality education with a commitment to excellence by facilitating learning in a safe and nurturing environment.
About Tools4ever
Tools4ever distinguishes itself with a no-nonsense approach and a low Total Cost of Ownership. In contrast to comparable Identity & Access Management solutions, Tools4ever implements a complete solution in several days rather than weeks or months. Thanks to this approach, Tools4ever is the undisputed Identity & Access Management market leader, with more than five million user accounts managed on a daily basis.
Tools4ever supplies a variety of software products and integrated consultancy services involving Identity Management, such as User Provisioning, RBAC, Password Management, SSO and Access Management. For more information, please visit http://www.tools4ever.com.