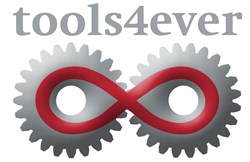 Seattle, Washington (PRWEB) October 30, 2013
Tools4ever, the market leader in Identity and Access Management solutions, is pleased to announce that Pullman School District has implemented User Management Resource Administrator (UMRA). Pullman School District is located in Washington State and consists of three elementary schools, a middle school, and a high school. The district implemented UMRA to automate their account management and drastically reduce the amount of time the IT department spends on provisioning accounts.
Previously, the IT staff would spend upwards of 10 to 15 minutes provisioning accounts for each staff member and student, which was extremely inefficient. In addition, the district didn't have guidelines for provisioning user accounts, naming them, or cleaning them up. UMRA allows IT to enter all staff and student accounts into the Skyward information system which are then automatically provisioned in Active Directory, Google Apps, and Microsoft Exchange. UMRA also automates other processes, such as creating groups in Active Directory based on current classes in the district, and assigning membership to the correct groups for students and staff based upon their enrollment.
Jacob Bergman, Systems Administrator at Pullman School District said, "I could spend entire days' worth of time provisioning accounts whereas now it's done by UMRA in seconds. Overall, UMRA allows us to not focus on worrying about accounts. I can spend more time on important duties that actually require my time, rather than mundane tasks that UMRA now automates."
For more information about UMRA, please visit: http://www.tools4ever.com/software/user-management-resource-administrator/.
Read the complete case study at: http://www.tools4ever.com/industries/education/references/pullman/.
Pullman School District
The Pullman School District is honored to serve the families in the City of Pullman and the surrounding agricultural areas and communities. We are grateful to our patrons who so generously support the district in many different ways. Together, the community and the district provide each student with opportunities to learn and grow. The schools foster high academic progress and achievement for learners with diverse learning needs and capabilities. The quality of the Pullman schools, their students, and the various employees who support each other in their work are a source of pride for the entire community.
About Tools4ever
Tools4ever distinguishes itself with a no-nonsense approach and a low Total Cost of Ownership. In contrast to comparable Identity & Access Management solutions, Tools4ever implements a complete solution in several days rather than weeks or months. Thanks to this approach, Tools4ever is the undisputed Identity & Access Management market leader, with more than five million user accounts managed on a daily basis.
Tools4ever supplies a variety of software products and integrated consultancy services involving Identity Management, such as User Provisioning, RBAC, Password Management, SSO and Access Management. For more information, please visit http://www.tools4ever.com.
For additional information, please contact:
Tools4ever Seattle
Tom Mowatt
Phone: 1-888-770-4242
t.mowatt(at)tools4ever(dot)com