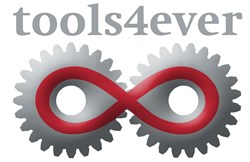 "The connection with Zendesk will drastically reduce the amount of time our customers spend on account management by seamlessly integrating with Active Directory and UMRA to minimise time–consuming manual tasks."
Tewkesbury, Gloucestershire (PRWEB) November 14, 2013
Tools4ever, a market leader in Identity and Access Management solutions, is pleased to announce the release of a new connector between User Management Resource Administrator (UMRA) and Zendesk - a premier cloud-based customer service software solution.
The new Tools4ever connector allows customers to sync Active Directory users directly with Zendesk through the Tools4ever Identity Management engine, UMRA. This allows system admins to easily automate tasks which are performed in Zendesk, which include creating, deleting, updating, or disabling user accounts, setting passwords, creating groups, or setting up memberships.
"The connection with Zendesk will drastically reduce the amount of time our customers spend on account management by seamlessly integrating with Active Directory and UMRA to minimise time–consuming manual tasks," said Robert Doswell , Managing Director of Tools4ever, Ltd.
UMRA helps to improve service levels, increase employee productivity and enhance security while also saving time and money. It also offers benefits such as role-based access control (RBAC) which allows for consistency and control when issuing access rights to applications, shares, distribution lists and roles within applications.
To learn more about UMRA and other connectors please visit: http://www.tools4ever.co.uk/software/user-management-resource-administrator/connectors/.
For more information about Tools4ever, visit http://www.tools4ever.co.uk.
About Tools4ever
Tools4ever distinguishes itself with a no-nonsense approach and a low total cost of ownership. In contrast to comparable identity and access management solutions, Tools4ever implements a complete solution in several days rather than weeks or months. Because of this approach, Tools4ever is the undisputed identity and access management market leader with more than five million managed users. Tools4ever supplies a variety of software products and integrated consultancy services involving identity management, such as user provisioning, RBAC, password management, SSO and access management. For more information, please visit http://www.tools4ever.co.uk