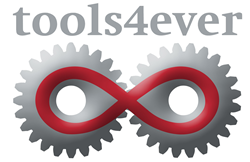 Seattle, Washington (PRWEB) June 03, 2014
Tools4ever, the worldwide market leader in Identity and Access Management (IdM/IAM) solutions, announced today that they are a tier 1 sponsor at the 2014 Consortium for School Networking (CoSN) CTO Clinic in Austin, Texas on June 17th and 18th, 2014. Tools4ever will showcase how its IAM solutions assist educational entities in managing account access and passwords, while citing case examples of how the technology saves districts time, resources and money.
Managing passwords and user accounts in schools is an extremely complicated and time-consuming process due to the frequent movement of students each academic term. Tools4ever's solutions work particularly well in the education space because they eliminate account and password management complexities so that IT staff are able to focus on other technology priorities.
Tools4ever will be showcasing several of their products, including User Management Resource Administrator (UMRA), Self Service Reset Password Manager (SSRPM), and Enterprise Single Sign-On Manager (E-SSOM). In addition, Tools4ever staff will discuss how those products meet the evolving needs of school districts in areas such as Bring Your Own Device (BYOD) and easily managing cloud applications.
Through its identity and access management solutions, Tools4ever has built a strong presence in the educational space and has earned the trust of more than 650 schools.
"Tools4ever has had a long time strong presence in the educational sector, and continues to meet the changing needs of educational entities," said Tom Mowatt, Managing Director at Tools4ever. "Our Identity Management technology allows schools to realize an immediate return on investment, with minimal upfront costs."
To learn more about Tools4ever's identity and access management solutions in the education, visit: http://www.tools4ever.com/industries/education/.
About CoSN
The Consortium for School Networking (CoSN) is the premier professional association for district technology leaders. For over two decades, CoSN has provided leaders with the management, community building, and advocacy tools essential for success. Today, the CoSN community represents nine million students in school districts nationwide and continues to grow as a powerful and influential voice in K-12 education. For more information visit: http://www.cosn.org.
About Tools4ever
Tools4ever distinguishes itself with a no-nonsense approach and a low Total Cost of Ownership. In contrast to comparable Identity and Access Management solutions, Tools4ever implements a complete solution in several weeks rather than months or years. Because of this approach, Tools4ever is the undisputed identity and access management market leader, with more than one million user accounts managed on a daily basis.
Tools4ever supplies a variety of software products and integrated consultancy services involving Identity Management, such as user provisioning, role-based access control (RBAC), password management, single sign-on (SSO) and access management. For more information, visit http://www.tools4ever.com.
For additional information please contact:
Tools4ever New York
Dean Wiech
Phone: 1-866-482-4414
d.wiech(at)tools4ever(dot)com
Tools4ever Seattle
Tom Mowatt
Phone: 1-888-770-4242
t.mowatt(at)tools4ever(dot)com