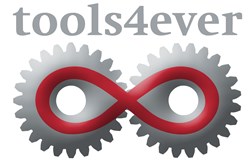 Lynbrook, NY (PRWEB) February 05, 2014
Tools4ever, the market leader in Identity and Access Management (IdM/IAM), has expanded its library of their User Management Resource Administrator (UMRA) connectors with a connector for the EPIC healthcare application.
The connector enables healthcare institutions to make user account and access management changes in EPIC, quickly and without error. This means that new employees can automatically be granted access to EPIC, depending on their roles, in a timely manner. When employment is terminated, staff will then be prevented from having access to the EMR system. Care institutions can thus achieve better compliance with legislation and regulations, such as HIPAA.
Alongside user management, it is also possible to have authorizations managed through the UMRA connector, so that the assigned specific rights within EPIC match the rights of the employees in the RBAC authorization model within UMRA.
Many manual procedures can be replaced with this connector, allowing healthcare managers to have a better grasp of all employees' access rights. User account and access management can thus be carried out more efficiently, and care institutions can easily achieve compliance with legislation and regulations.
"We developed the EPIC connector to meet the ever-evolving needs and requirements of organizations," said Dean Wiech, Managing Director of Tools4ever - East. "The connection with EPIC drastically reduces the amount of time users spend on account management by seamlessly integrating with Active Directory and UMRA to minimize manual and repetitive tasks."
A variety of care institutions have expressed interest in the UMRA – EPIC connector, which has been implemented successfully in several clients.
-------------------------------------------------------------------------
About Tools4ever
Tools4ever distinguishes itself with a no-nonsense approach and a low Total Cost of Ownership. In contrast to comparable identity and access management solutions, Tools4ever implements a complete solution in several weeks rather than months or years. Because of this approach, Tools4ever is the undisputed identity and access management market leader, with more than one million user accounts managed on a daily basis.
Tools4ever supplies a variety of software products and integrated consultancy services involving Identity Management, such as user provisioning, role-based access control (RBAC), password management, single sign on (SSO) and access management. For more information, visit http://www.tools4ever.com.
For additional information, please contact:
Tools4ever New York
Dean Wiech
Phone: 1-866-482-4414
d(dot)wiech(at)tools4ever(dot)com
Tools4ever Seattle
Tom Mowatt
Phone: 1-888-770-4242
t(dot)mowatt(at)tools4ever(dot)com