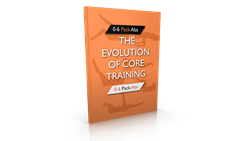 If you are looking to get that lean cut look you need to see what Tyler is doing with his 0 to 6 pack abs program.
Las Vegas, NV (PRWEB) July 31, 2014
0-6 Pack Abs has finally been released by well known personal trainer Tyler Bramlett and physical therapist expert Dr. James Vegher. Together they have launched a training program designed to shrink waistlines, fix back pain, relieve digestive issues, tone core muscles, improve posture, eliminate achy hips, and build 6-pack abs through a specific sequence of core exercises used to re-train the body in order to properly activate core muscles.
After a quick 0-6 Pack Abs review, Shane Michaels, a fitness enthusiast, agrees that the training teaches very specific core activation exercises that help sculpt and tone problem areas of the body. "I am very impressed with the specific sequences the training lays out and how much I didn't know about how important it is to focus on specific sequences that activate core muscles. Being a fitness fanatic myself, this training has been extremely beneficial."
Their secret starts deep within the core muscles. According to Dr. Vegher, "If these muscles aren't working properly, it doesn't matter how many ab exercises one does, if the core isn't activated properly, one will never get the waist shrinking results they really want. The trick is to re-train the core muscles to be the first to fire and then train them to work together. Doing so reactivates the core so it functions properly and delivers those body sculpting results."
Inside the zero to six pack abs training program, there are several training modules which include:

The Quick Start Video Guide - This is a video detailing exactly what to do to reactivate ones core and start the journey from 0-6 pack abs.
The Exercise Video Library - James took every core activation exercise and converted them into easy-to-follow exercise videos.
Level 1 Manual, Video & MP3 - This level teaches the foundational core activation exercises in a specific beginner sequence to start shrinking waistlines and toning abs.
Level 2 Manual, Video & MP3 - This level teaches contralateral core stabilization for a stronger and more coordinated core for better and safer workouts.
Level 3 Manual, VIdeo & MP3 - This level builds on the other levels by challenging the core activation exercises and using longer holds.
Level 4 Manual, Video & MP3 - This level is the culmination of all the core activation exercises and gives one a deep sense of connection to their core.
Phase 2 - This package includes 56, Micro Progression Technology, workouts that take 2-8 minutes to complete
"This new system by Tyler and Dr. Vegher is ideal for those who are looking for the perfect step by step road map to strong, lean and functional abs," says Michaels.
Those who would like to try out 0-6 pack abs, can go to Bramlett's official site here.
Also included in the program is a 60-day, 100% satisfaction, quadruple guarantee. The 2 trainers stand behind their product with full support. And for a limited time, they are offering the training at half price here.