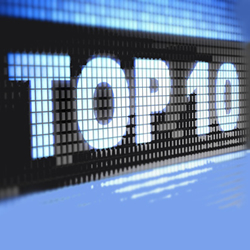 San Francisco, CA (PRWEB) April 23, 2015
DrupalHosts.org, a Drupal hosting review and resource site, today announced the top 10 Drupal web hosting providers for 2015. As is introduced, the providers are WebHostingHub, InMotion Hosting, BlueHost, JustHost, Arvixe, GreenGeeks, iPage, A2Hosting, HostGator and HostMonster.
Having been offering Drupal hosting solutions for at least 5 years, all the winners can meet webmasters' demand for reliability, security and compatibility. More reasons why they are recommended are also analyzed on DrupalHosts.org.
1) Affordable Prices
All of the providers have plans with regular prices less than $9/mo, and they always release discounts to make the rates even lower. For example, WebHostingHub offers 3 Drupal hosting plans, among which the Spark plan comes with a regular price of $6.99/mo and a discounted price of $1.95/mo. The special price is only for subscriptions through this promotional link.
2) Riskless Refund
The web hosts provide a long refund period to ensure that there is no risk to try their services. InMotion and WebHostingHub allow users to request a full refund within the first 90 days. Arvixe allows 60 days, and HostGator promises 45 days. The others guarantee that full refund is valid in 30 days and pro-rated refund is available at any time.
3) 100% Compatibility
All the winners utilize Apache web server and support multiple versions of PHP and MySQL to make sure that their servers are compatible with Drupal 6, 7 and 8. PHP 5.2, 5.3 and 5.4 are widely offered, and PHP 5.5 is supported by A2Hosting. Some of the web hosts, such as BlueHost, InMotion and Arvixe, also offer PostgreSQL databases.
4) 1-Click Installation
In consideration of the fact that the manual installation of Drupal requires much time and a little technical knowledge, the providers eliminate the trouble for beginners by offering 1-click installers like Softaculous, SimpleScripts and QuickInstall. The installers take care of all technical issues.
5) Powerful Control Panel
Except for iPage which packs its web hosting plan with vDeck control panel, all other web hosts provide cPanel for account management. cPanel is the most widely used web hosting control panel around the world.
6) Outstanding Uptime and Speed
The 10 providers can keep their promise of 99.9% uptime in most months, and they deliver fast page loads. The technologies that contribute to the good performance include UPS, CDN, SSD drives and smart routing.
7) 24x7 Technical Support
The web hosts offer around-the-clock technical support through phone, live chat and email, so that Drupal users can contact a support representative at any time in their preferred way. Quick responses can be expected.
For more information about the top 10 Drupal web hosting providers, visit https://drupalhosts.org/top-10-drupal-web-hosts/.
About DrupalHosts.org
It is a Drupal resource site releasing web hosting reviews, Drupal optimization tips and website management tutorials.