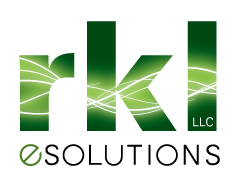 We are taking a measured and strategic approach to company growth, adding resources that we feel make us a better technology partner to our customers.
Lancaster, PA. (PRWEB) August 12, 2014
RKL eSolutions LLC, a subsidiary of Reinsel Kuntz Lesher and a leading Sage ERP Software provider, has been named to the Bob Scott's Insights Top 100 VARs for 2014. The Top 100 resellers are chosen from organizations specializing in the sale and implementation of Enterprise Resource Planning (ERP) and accounting software. The selection of top Value Added Resellers (VARs) is based on annual revenue generated by each company.
"We want to congratulate this year's class of Bob Scott's Top 100 VARs," said Bob Scott, executive editor of Bob Scott's Insights.
Joe Noll, President of RKL eSolutions LLC, says, "We've made the list for 4 consecutive years now and continue to grow organically as well as through various mergers and acquisitions. Our growth process is going smoothly as our team continues to redefine itself to meet the challenges of an ever-changing technology industry and client base."
Joe adds, "We are taking a measured and strategic approach to company growth, adding resources that we feel make us a better technology partner to our customers. In addition to adding key positions in sales and marketing, we've bolstered our bench of technical resources which is no big surprise since most consider us the technical leader in the Sage Partner channel."
RKL eSolutions has also been adding new office locations and expanding geographically which Joe points out allows the company to extend a local presence to their customers across the U.S., while providing their consulting team with a better work-life balance and less travel. With locations currently in Pennsylvania, Virginia, Massachusetts, Ohio, Florida, and Arizona, RKL eSolutions boasts a total of 8 local offices that serve a growing base of customers primarily running Sage 100 ERP, Sage 500 ERP, or Sage ERP X3.
Bob Scott has covered this market for 23 years through print and electronic publications, first as technology editor of Accounting Today and then as the Editor of Accounting Technology from 1997 through 2009. He has covered the traditional tax and accounting profession during the same time and has continued to address that market as executive editor of the Progressive Accountant since 2009.
About RKL eSolutions, LLC
RKL eSolutions offers customized IT services to businesses in a wide variety of industries. As an authorized Sage provider, they implement and support Sage ERP X3, Sage 100 ERP, and Sage 500 ERP solutions. As a Microsoft Certified Gold partner, they also provide sales, installation and mentoring on products like Windows, Hyper-V, Exchange, Active Directory, SQL Server, SharePoint, Terminal Services, Cisco, and VMware.
Visit http://www.rklesolutions.com to learn more.
About Reinsel Kuntz Lesher, LLP (RKL)
Nearly 300 team members strong, RKL is Central Pennsylvania's top accounting and business consulting firm with offices located in Lancaster, Reading, York and Harrisburg. It primarily serves privately-held businesses, including many family-owned and closely-held entities.
Visit http://www.rklcpa.com to learn more.