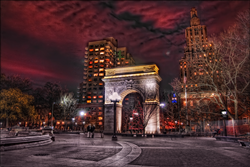 According to an article recently recently published by leading holiday rentals specialist AlphaHolidayLettings.com, many of the most adored public piazzas are located at off-the-beaten-track destinations.
(PRWEB UK) 22 April 2014
With a few notable exceptions – Times Square in New York, Moscow's Red Square and Leicester Square in London spring to mind – the world's many beautiful public squares and plazas rarely seem to gain the appreciation they deserve. According to a list of 'Top 15 Beautiful & Lesser Known Squares Around The World' recently published by leading holiday rentals specialist AlphaHolidayLettings.com, many of the most adored public piazzas are located at off-the-beaten-track destinations.
Take the sublime Plaça Reial (Royal Plaza) in Barcelona, for example. This popular and cosmopolitan urban oasis, dotted with mature palm trees, is situated off the city's famous La Rambla and was built in the nineteenth century. The historic arcaded buildings which surround the square house many inviting restaurants, tapas bars and cafes which provide a perfect setting in which to take a break from the bustle of the city or enjoy an atmospheric and romantic evening meal.
Manhattan's Washington Square Park provides one of New York's most beautiful public spaces. The square itself is dominated by a magnificent and iconic arch, constructed from marble and reminiscent of the Arc de Triomphe in Paris. Built in 1892 the arch celebrates George Washington's inauguration as the American President. Washington Square is surrounded by a delightful park beloved of street entertainers, dog walkers and old-timers playing chess. Located at the southern end of Fifth Avenue, Washington Square Park is an idyllic spot to relax awhile in the city that never sleeps.
Italy, of course, is renowned for its wealth of stunning and historic architecture and boasts an abundance of beautiful piazzas. One of the oldest and most impressive is the remarkably-preserved Piazza Grande in the city of Arezzo in Tuscany, Italy. Surrounding this sloped red-brick and limestone-paved square – once the city's marketplace - which dates from medieval times is an awe inspiring collection of historic buildings including the sixth-century Town Hall, the Church of Santa Maria della Pieve and the Episcopal Palace both dating from the thirteenth century, and the Gothic-styled Palace of the Lay Fraternity built in the fourteenth-century.
Exploring these and any of the world's other beautiful public squares and open spaces is not only enjoyable and rewarding but also affordable thanks to the vast range of superb holiday rental properties available via Alpha Holiday Lettings. With something to suit every holidaymaker's taste and budget, here is a sample of just some of the fabulous holiday homes available to rent:
Barcelona, Spain
Catalonia's capital city has it all; family-friendly golden sandy beaches, stunning Gothic architecture, superb shopping and nightlife, a rich culture and cuisine and sufficient fun attractions and activities - covering everything from theme parks to flamenco lessons – to guarantee a happy holiday for everyone.
Property 111595: a luxurious and fully-equipped apartment ideally located at Barcelona's centre (sleeps 6), from €3780 - €4830 per week.
New York City, USA
A city of endless possibilities and adventures, the Big Apple is as famous for its shopping, entertainment, restaurants and nightlife as it is for landmarks such as the Statue of Liberty, Central Park, Empire State Building and Broadway. With something new and exciting around every corner, a break in New York is both fun and unforgettable for couples, families and kids of all ages.
Property 122172: a modern and stylish loft apartment in New York's fashionable Lower East Side (sleeps 7) within easy reach of many shops, restaurants and attractions, from $2450 - $3150 per week.
Arezzo Province, Italy
Tuscany is renowned for its tranquillity and breath-taking natural beauty, and the Arezzo Province, dotted with charming and historic towns and bordered by the Apennine Mountains, offers an unrivalled setting for a relaxing escape in a region with a rich cultural and artistic heritage and wonderful distinctive gastronomy.
Property 14912: A stunning and luxurious rural Tuscan villa with private pool (sleeps 10) and panoramic views of the Tuscany countryside yet within easy reach of many famous towns and attractions, from €1850 - €3990 per week
About Alpha Holiday Lettings
Alpha Holiday Lettings a leading holiday rentals website, offering self-catering apartments, cottages and holiday villas in France, Spain, England, Portugal, Italy, Cyprus, Turkey and other destinations around the world. Most properties listed on Alpha Holiday Lettings are privately owned and are booked directly with holiday home owners. For more information, visit http://www.alphaholidaylettings.com.