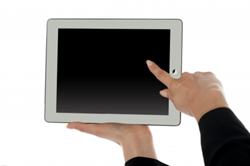 We produce price guides each year in the U.S. that are specifically designed to provide consumers with an easy source of information to help identify the leading products
Dallas, TX (PRWEB) November 26, 2014
Buying gifts during the holiday season can be frustrating to a person who has few resources to review the most in-demand products. The Cherry News company has posted its top 2014 gifts for consumers guide at http://cherrynews.com/top-christmas-2014-gifts to provide a last-minute informational source for consumers.
A brief overview of some of the most requested products in the retail industry is found in the guide to help shoppers who are short on time to find appropriate gifts. Along with the retail information, a direct link is provided to websites like Amazon to further reduce the time spent while looking for gifts to buy online.
"We produce price guides each year in the U.S. that are specifically designed to provide consumers with an easy source of information to help identify the leading products," said a Cherry News rep.
The consumer research that goes into the creation of each guide is undertaken each year at the CherryNews.com company by a staff of company contributors. Retailers like Walmart, Amazon and Best Buy are frequently researched in order to come up with the listings of products that are now placed into the guides for consumers to access.
"Buying through top retailers ensures that consumers can save the most money and receive shipped packages in a timely manner," said the rep.
The Cherry News portal has focused on providing consumers with retail information since the year 2011 on the Internet. New agreements to syndicate the company price guides and consumer information are now in place and expected to help reach new markets through the holiday season in the U.S.
About CherryNews.com
The CherryNews.com company offers the public access to its news portal each day to find out the leading products from retailers in the United States. The company posts blog content, price guides and other distributed information to help shoppers find the top deals. The CherryNews.com company is focusing on its holiday price guide distribution to close out the 2014 year by assisting more consumers when shopping at major retail outlets.