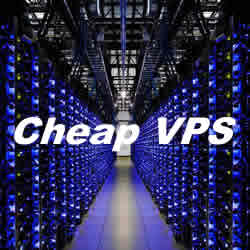 San Francisco,CA (PRWEB) August 18, 2015
BestVPS.us is a professional VPS resources sharing website, which recently has shared the top 3 cheap VPS hosting in 2015. InMotion Hosting, BlueHost and JustHost are included in the list. The three VPS hosting providers enable a cheap price for customers and also allocate rich resources to each VPS server.
1) InMotion Hosting – 51% Off
InMotion Hosting is a fast VPS hosting provider, which allows an up to 51% discount for three VPS hosting solutions. Customers can purchase the service at $14.99/mo by clicking this special link. The 90-day money back guarantee ensures complete satisfaction.
InMotion Hosting allocates more than 4GB RAM, 2TB bandwidth, 60GB storage and 2 IP addresses to each VPS server. The SSD drives reduce access time and latency availably. The unique Max Speed Zones make sure that each website can run much faster than competitors. Besides that, 99.99% uptime is guaranteed.
The award-winning support team stays online 24 hours a day, 7 days a week to give webmasters valid solutions in time. The Support Center includes a large number of FAQs, email tutorials, and website tutorials. That delivers anything useful to webmasters. It is also possible to ask for help from the community. For more details about InMotion Hosting VPS hosting, go to https://bestvps.us/inmotion-vps-hosting-review-discount.
2) BlueHost – 50% Off
All BlueHost VPS hosting plans are on sale now. There is a 50% discount available for each solution, making the service start from $14.99/mo to $59.99/mo. Webmasters don't need to pay extra money for domain registration. The anytime money back guarantee allows customers to cancel their accounts and ask for a refund in anytime. The support service is available around-the-clock.
The VPS server includes rich resources and advanced features. BlueHost integrates each VPS hosting package with cPanel and offers full root access to CentOS. That allows webmasters to take full control of their server and makes site building much easier. Each server is going to provision instantly. The use of state-of-the-art components makes a significant improvement on server performance.
3) JustHost – 50%
JustHost allows 50% discount for each VPS hosting solution and makes the price down to $14.99/mo. There are four VPS hosting packages available for websites in different levels. Once signing up an account, customers can register a new domain on JustHost without paying extra money. Each solution comes with 30-day fully money back guarantee. Besides, all plans are featuring Cloud technology, instant provisioning, root access, guaranteed server resources and multi-account management.
About BestVPS.us
It is a VPS hosting resource website, sharing the VPS hosting company reviews and useful tutorials with webmasters.