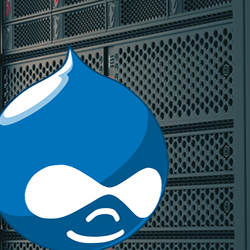 San Francisco, CA (PRWEB) June 10, 2015
DrupalHosts, a professional Drupal hosting review site, today announced the top 3 VPS hosting plans for Drupal beginners. The plans are BlueHost Standard, InMotion VPS-1000S, and A2Hosting Cloud VPS.
All of the plans feature affordable price, scalable resources, a secure server, easy Drupal management, and responsive technical support. Drupal users can set up a website and start learning the application quickly.
1) BlueHost Standard
BlueHost offers 4 VPS hosting plans, among which Standard is the primary one. The plan covers 2 CPU cores, 30 GB SAN storage, 1 TB bandwidth, 2 GB RAM, 1 domain name and 1 dedicated IP. Root access and SSH are available for users to manage their servers, and the enhanced cPanel also includes many VPS management tools.
Standard is priced from $29.99/mo regularly, but it can be purchased at $14.99/mo now for subscribers paying through this exclusive promotional link. As BlueHost guarantees instant provisioning, users are able to start using a new server within seconds after the payment is processed successfully.
2) InMotion VPS-1000S
VPS-1000S plan includes 4 GB RAM, 60 GB disk storage, 2 TB bandwidth and 2 dedicated IP addresses. Users are allowed to host unlimited domains on one account, and create unlimited FTP accounts, MySQL databases and email accounts. A cPanel license is also available in the plan.
For enhanced security, InMotion offers a firewall and daily data backups. Besides, for increased speed, all virtual servers are equipped with SSD drives which are much faster than traditional hard disk drives in content delivery. With the 90-day refund guarantee, users can make a careful trial on InMotion virtual servers.
3) A2Hosting Cloud VPS
With the cost of $9.89/mo, Drupal users can purchase an unmanaged virtual private server from A2Hosting. The server features CentOS 6, 10 GB disk storage, 200 GB data transfer and 512 MB RAM. All of the resources can be customized according to real demands.
For webmasters requiring managed servers, A2Hosting offers 3 options. With prices starting from $32.99/mo, the managed servers include a minimum of 4 GB RAM, 75 GB disk storage and 2000 GB data transfer. PHP 5.6, MySQL 5.6, PostreSQL 8.4, cPanel 11 and Softaculous are installed on each server.
For detailed information, visit https://drupalhosts.org/best-vps-hosting/.
About DrupalHosts
It is a leading Drupal hosting review and resource site that offers guides about software installation, speed optimization, website management and SEO.