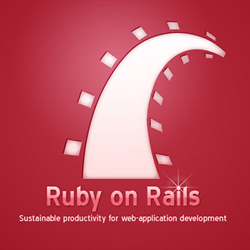 San Francisco, CA (PRWEB) April 30, 2014
Top-Cheap-Web-Hosting.com, a leading role in the field of web hosting review, has introduced the top 3 Ruby on Rails hosting providers that have kept a high standard in Ruby language version, RubyGems packaging system, database engine, control panel, performance and technical support.
The 3 companies topping the recommendation list are BlueHost, HostMonster and Arvixe, all of which offer the latest versions of Ruby on Rails, easy-to-use control panel, rich web hosting features, high reliability and prompt support. The selection is based on over 6 months' experience in more than 100 plans and 3500+ verified reviews.
1) BlueHost
At the shared level, BlueHost provides a single plan for people who want to build websites or do development on Ruby on Rails. Priced from $6.99/mo regularly and $3.95/mo for subscribers going through this promotional link, the plan supports Ruby on Rails 3.2.13. Different versions of RubyGems can be installed upon request.
The availability of both MySQL and PostgreSQL databases gives webmasters the flexibility to choose the one in accordance with their demands and preference. cPanel comes with outstanding usability which enables them to deploy websites in an easy way.
If there is any technical issue, BlueHost offers 24x7 support via phone, email and live chat. Based in the US, the support team makes responses to requests within an average of 15 minutes via email and 30 seconds via phone and live chat.
2) HostMonster
HostMonster currently runs Ruby on Rails 3.2.13 and gives support to PostgreSQL, MySQL, SSH and cPanel control panel for the easy management and configuration of websites. The shared plan tailored for small and medium sized websites is now purchasable at the price of $3.95/mo, 44% off the original $6.99/mo.
The all-in-one plan contains unlimited disk space and bandwidth, unlimited databases, free registration for one domain name, and $250 marketing credits for main search engines and social networks. Besides, the anytime money-back guarantee is included to enhance purchase security.
3) Arvixe
Arvixe ensures a rich-featured environment for Ruby on Rails to run as it provides SSH, PostgreSQL and MySQL. The company gets Ruby 1.8.7 pre-installed on shared servers by default, while the technical team completes the installation of other versions upon request.
Covering these features, Arvixe Personal Class plan demands a price of $2.8/mo for new customers making payments with the coupon code BWH360. Daily R1Soft backups, CloudFlare CDN and Attracta SEO tools enable the plan to serve websites with the maximum uptime, speed and search engine optimization.
For more information, read this award in detail.
About Top-Cheap-Web-Hosting.com
It is a leading web hosting review site that works out unbiased review for webmasters with demands on Linux server, Windows server and web hosting services for applications like WordPress, Drupal and Joomla.