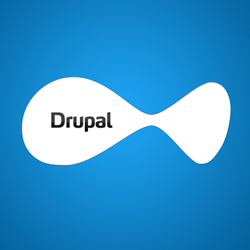 San Fransico,CA (PRWEB) July 08, 2015
DrupalHosts.org, a Drupal hosting review website, today announced an annual award of the top 5 Drupal hosting companies, including BlueHost, InMotion Hosting, Arvixe, HostGator and JustHost.
These 5 web hosts are all experienced companies that have been trusted by millions of Drupal users. Even the former 3 have been highly recommended by the official website of Drupal.
1) BlueHost
As the leading Drupal hosting provider, BlueHost now supports a large number of Drupal-based websites all over the world. This company offers an exclusive 1-click Drupal installer named as SimpleScripts with which users can install and activate their Drupal sites only by clicking a few buttons.
Besides, BlueHost is an affordable web host. With the release of this attractive promotional link, customers can get the Drupal hosting service starting at $3.49/mo effectively.
2) InMotion Hosting
This Drupal hosting provider has the advanced technology named as Max Speed Zone. With it, the page loading speed of all the supported Drupal sites can be at least 6 times faster than before. Besides, this web host utilizes the solid state drives and robust web servers to guarantee at least 99.99% uptime.
As for the hosting charge, InMotion Hosting sets the price starting at $3.49/mo effectively. In addition, all the customers can enjoy the 90-day money back guarantee.
3) Arvixe
Arvixe releases a special coupon code BWH360, with which customers can purchase the Drupal hosting of Arvixe starting at $2.8/mo only. This web host offers dozens of hosting features including a free domain, the cPanel control panel, CloudFlare CDN, $200 advertising credits, SSD RAID 10 drives and many more.
In order to guarantee the peak hosting performance and a high level of reliability for Drupal websites, Arvixe utilizes the DELL-branded web servers and 3 SAS 70 Type II Certified data centers.
For more detailed information about Arvixe Drupal hosting service, visit https://drupalhosts.org/arvixe-drupal-hosting-review-promotion/.
4) HostGator
HostGator is an unlimited Drupal hosting provider, offering an unlimited allocation of server resources, unlimited FTP accounts and unlimited MySQL databases. To get its great service, customers only need to pay $3.46/mo using the coupon code EUNGE30OFF.
Besides, HostGator has a professional support team that can be contacted online 24/7/365. Once customers need help, they can contact the support representatives via hotline, live chat and ticket systems.
5) JustHost
JustHost is a budget-friendly Drupal hosting company that only charges customers starting at $2.5/mo. Unlike most cheap web hosts that sacrifice the hosting quality to save budgets, JustHost offers rich features and guarantees a fast and reliable Drupal hosting using solid servers and advanced data centers.
In addition, JustHost has done a good job in terms of customer services. All the support staffs are well-trained and knowledgeable, being able to assist customers with the best efficiency.
About DrupalHosts.org
This is a professional hosting review website for Drupal. To come out the most objective result, this site analyzes the prices, features, speed, uptime and support for all the reviewed Drupal hosting providers.