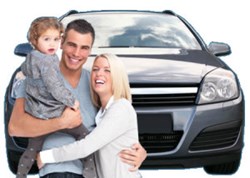 Most insured motorists overpay for their monthly/annual premium.
(PRWEB) December 03, 2013
Car insurance is one of the most confusing and expensive costs people will ever face. Rate Digest is helping more drivers decrease their insurance costs by informing them of the 5 major factors that will hike up their monthly/annual premiums in 2014.
Aside from one's driving record, occupation is a huge factor that can affect premiums. Some of the "low risk occupations include: a pilot, an artist, a scientist, or a tech nerd. Some of the higher risk occupations include: a doctor, attorney, lawyer, social worker, or a business executive.
Car insurance costs are not going down. According to a recent study by Hal Bundrick of MainStreet, the average 2013 car insurance cost in America has gone up $153 over 2012. Hal Bundrick also shows how 1/3 of drivers switch their preferred provider if their monthly premiums exceed $200/month (biggest factor of dissatisfaction cited is "rate hike" without any prior notice).
Most insured motorists overpay for their monthly/annual premium. The 5 factors released by Rate Digest are a great starting point for any new or seasoned driver who's looking for some quick tips to lowering their monthly costs.
About Rate Digest:
Rate Digest is the unique provider of an online car insurance comparison tool. By simply entering their zip code, drivers can compare rates from national companies and find the rate that is best for their personal financial and vehicular situation. To learn more about getting cheap car insurance, visit http://www.ratedigest.com/.