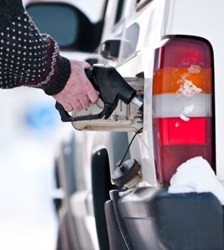 This system is one of the most powerful offered to consumers at no charge.
Akron, OH (PRWEB) August 13, 2013
Drivers comparing automobile insurance rates can now complete this process with a single click of a mouse button thanks to the AutoProsUSA.com company. This company has teamed with insurance brokers and programmers to create a one-touch system for finding top auto insurance companies online at http://autoprosusa.com/insurance.
"This system is one of the most powerful offered to consumers at no charge," a marketing expert for the Auto Pros USA company said.
The typical telephone negotiations and review process that is required when consumers are interested in a policy is now eliminated from the purchase process.
Data is now sourced through third parties that is provided to the Auto Pros company for entrance into its search system.
This secure system gives access to insurance company data with the input of a zip code to start the review process. This method of searching provides a secure way that drivers can view information about top insurers.
"We don't ask for personal information and we're not serving advertisements to drivers who are just seeking a quick rate quote," the marketing expert confirmed. Some companies online require consumers to input information that is resold to third party companies.
Aside from the insurance company review information, the AutoProsUSA.com website has retained its lead in the secondary selling market by opening up its junkyards search portal this year. This company has launched a national network of yards that can be reviewed, prices quoted and parts shipped using the new system.
Parts buyers in any part of the United States or Canada can access this system to buy auto parts or compare pricing with that of other online retailers in the used auto parts industry online.
About AutoProsUSA.com
The AutoProsUSA.com company specializes in linking consumers with essential automotive services that are available in the United States. Company suppliers supply information for automotive parts and accessories, insurance rates, warranty programs and other services that consumers find useful. The AutoProsUSA.com company is now reviewing products sold to auto consumers from its website online. The reviews are a new series to educate consumers and extend price discounts for consumers at any time of the year online. Company staff can be reached at the toll-free number listed on the company homepage.