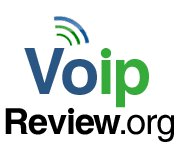 A business hosted PBX efficiently manages all business communications and can offer advanced features with varying packages.
Los Angeles, CA (PRWEB) April 07, 2014
A business hosted PBX provider is a public branch exchange using Internet connection to make and receive phone calls. A business hosted PBX efficiently manages all business communications and can offer advanced features with varying packages. Instead of being add-ons for an additional fee with traditional phone services, a hosted PBX provider includes these things in the service. VoipReview.org hired a team of experts to compare different providers monthly costs, customer satisfaction reviews, efficency, and service-plan features. VoipReview.org determined that Vonage, RingCentral, and Jive are the top three business hosted PBX Providers.
1. Vonage
Vonage Business Solutions (formerly known as Vocalocity) is a hosted PBX provider that is best acclaimed for bringing exemplary VoIP to small and medium businesses. Vonage gives businesses the affordable and in-depth communications service they need to grow and thrive. With the low prices and scalability that growing businesses need, Vonage also includes boosting add-ons to help businesses stay at the top of their game. Some of these features include: Virtual Receptionist, smartphone apps, Voice-to-Email and Simultaneous Device Routing and more. Client reviews show that these features are aide teleworking and mobility in businesses to help companies succeed. In order to keep your business up and running any time of the day, Vonage has a technical help center that is open 24/7 to assist you with your hosted PBX needs. Vonage is not only there to help clients, after the service is purchased, but they are deeply invested in their hosted PBX and VoIP technology because they own and develop everything that is sent your way. All of Vonage's phones are certified and the phones software is updated as quickly as possible when there is a change.
2. RingCentral
RingCentral is a business hosted PBX provider that is appreciated by companies of all sizes. For small and large businesses alike, RingCentral provides advanced call management, reliable phone and fax services, mobile apps, intuitive conference calls, and full-featured IP phones that are pre-set-up and ready for use. Based on the number of users in your company, RingCentral offers varying monthly rates. All of the plans do include exciting features like unlimited calling to the US and Canada, unlimited extensions, 1,000 toll-free minutes and more. And with larger usage plans, RingCentral grants unlimited extensions for multiple office locations. Trusted by over 300,000 users, RingCentral is known for having positive customer reviews.
3. Jive
Jive is an enterprise-grade business hosted PBX that offers VoIP services to all types of clientele. Used by government agencies as well as small start-up companies, Jive provides reliable communication solutions. Jive gives customers free Internet Protocol (IP) phones in the public sector to help reduce start-up costs and gives a varying list of features without any hidden fees. Some of their features include: high-definition video-conferencing, desktop integration with popular CRMs, Online PBX controls, virtual extensions, remote access, auto-attendants, and more. Their customer support is offered 24/7 to US customers and they have interactive tutorial videos.
Businesses looking to compare business hosted PBX providers should do so here: http://www.voipreview.org/Business_Telephone_Systems/Phone_Services.aspx.
Contact Information:
Kelly Musca
voipeditor(at)bizx(dot)info
(858) 454-5900 x10001